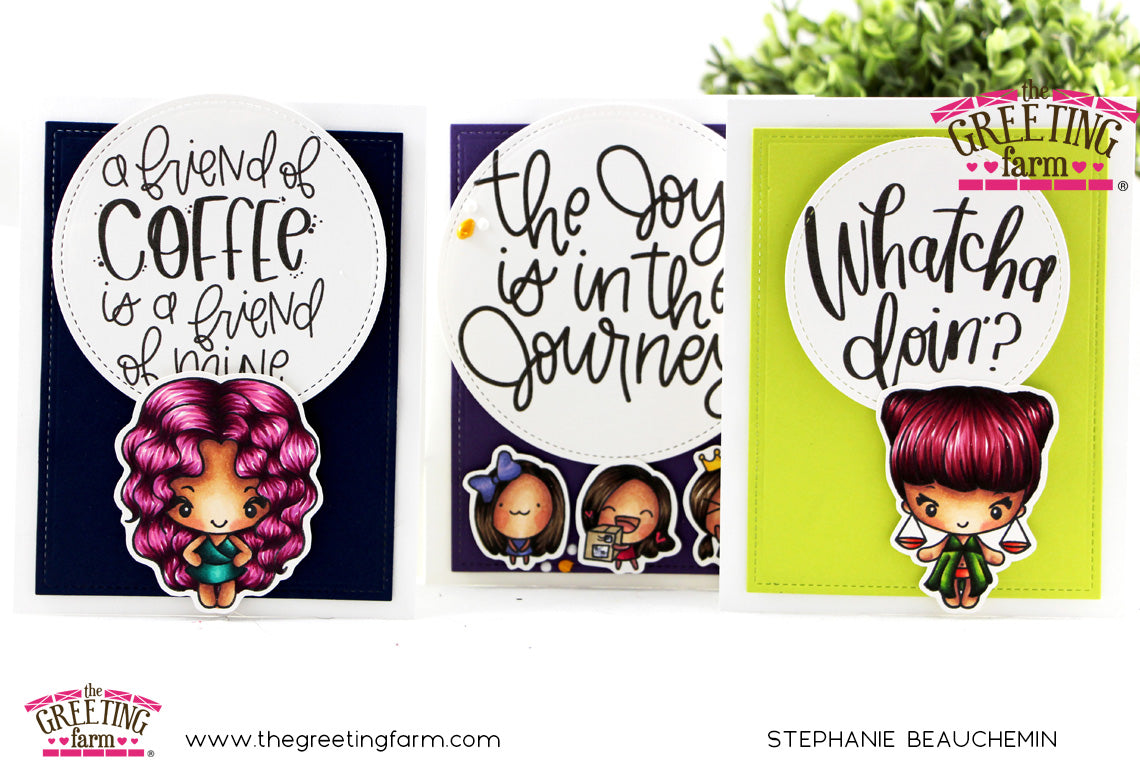 3 easy cards with digital sentiments!
Hey Farmers!
Stephanie with you today to share how to use several stamps with the same layout! And what's more... digital sentiments taking the spotlight!
I truly love the digital sentiments added in store not too long ago by Marie, and I had a few colored images that were waiting, anxiously, on the corner of my craft desk. So I decided to print a full sheet of digital sentiments and diecut them all with a basic circle die, varying the size. All cards are done with the same layout in mind, to which I added a character.
The first one is done using the Coffee Friend Digi, along with the Leo girl from the Hairoscope set.
The second card is done with the 'Joy Is In The Journey' Digi, along with the little girls from the Minkie #1 set.
And on the third one, I used the Watcha Doin' Digi with the Libra girl from the Hairoscope set.
Hope you like them!