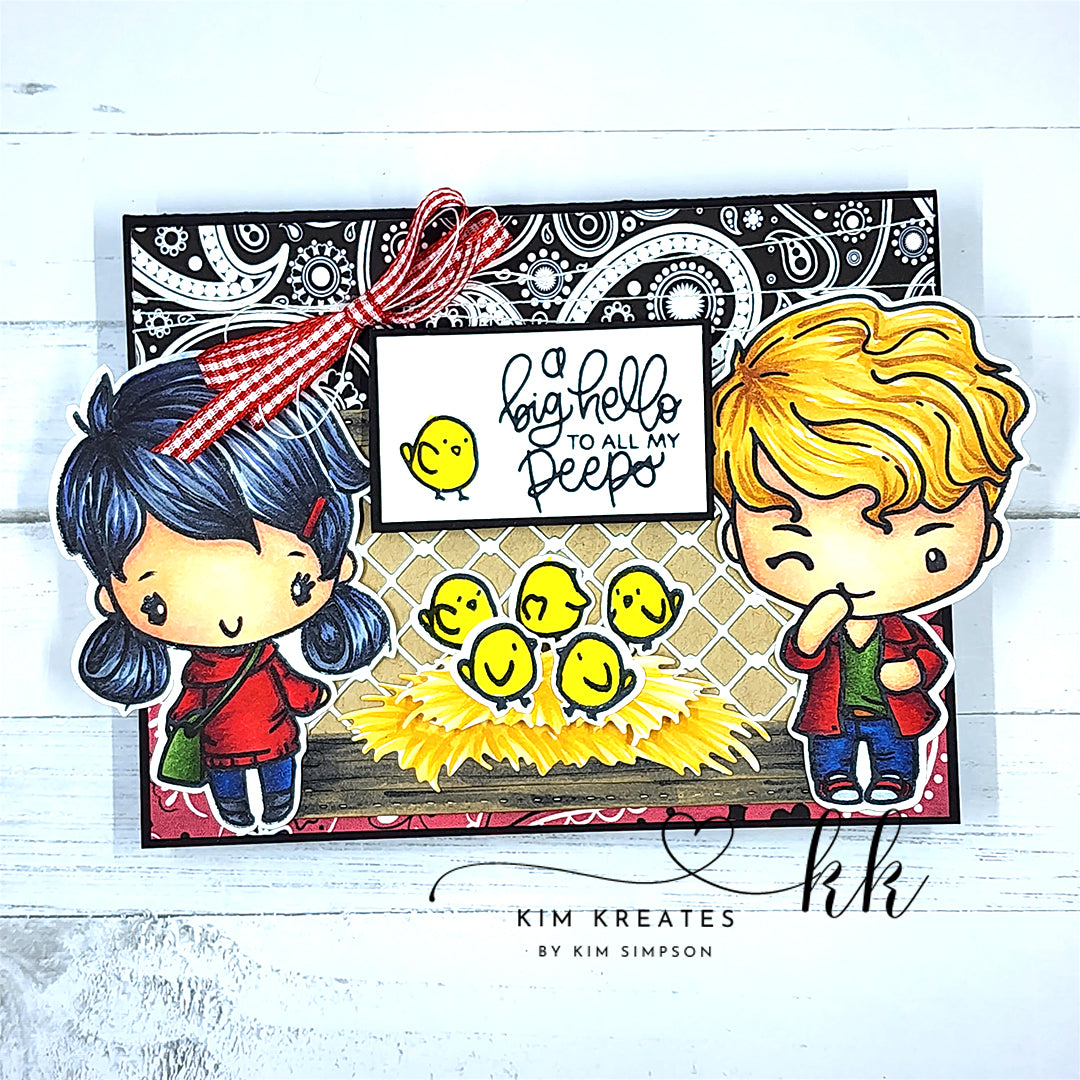 A Big Hello To All My Peeps from Guest Designer Kim Simpson
Hi Farmers! It's Kim here, popping in to share my final card as this month's guest designer. I can't believe that this month has gone by so quickly and I am sad to see it end. I know that I have said this before; however, it needs to be said again! A huge THANK YOU to The Greeting Farm for extending this huge honor to me. It has been a dream come true.
For those of you that don't know, I live on a small hobby farm. So when I saw the Peeps Couple stamp set, I knew that I had to have it. My chickens are my pets… who knew that they could be so entertaining? I love that I could create a card celebrating my crazy friends!
I really loved coloring up these cuties, and I had fun creating a little chicken coop for the peeps. Aren't they darling? I used a lot of layers and die-cuts in this card, and I love how it turned out! 
Thank you so much for spending a few minutes with me and I hope that you are inspired to get creative! 
If you would like all of the details about this project, please head over to my website Kim Kreates and I can also be found on Instagram here!
Again, thank you so much for allowing me to share my creations with you this past month!  It has been an absolute pleasure!
Xoxo, Kim