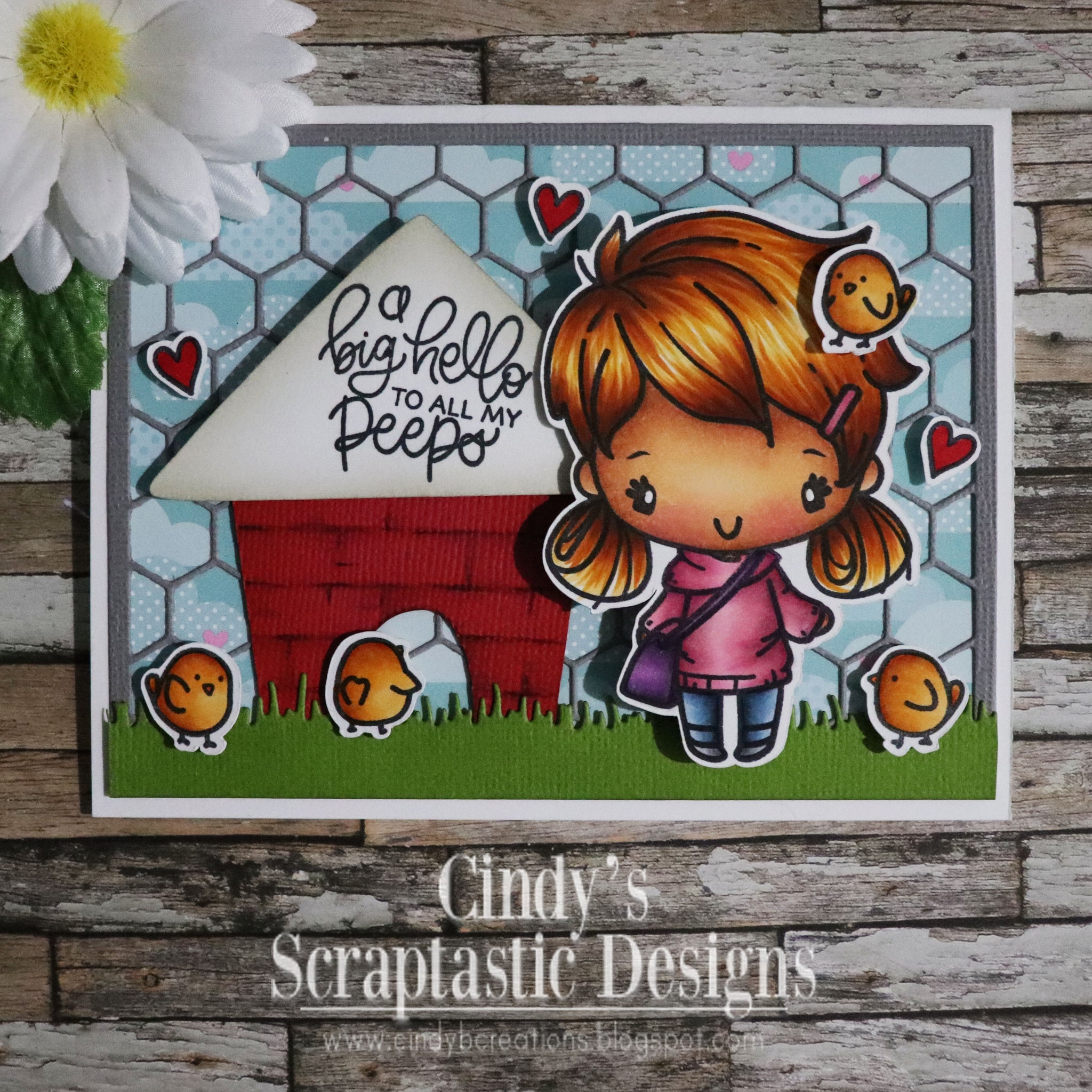 A big hello to all our peeps from Guest Designer Cindy Beland!
Hi My Friendly Bloggers!
This is my second post as a Guest Designer over at The Greeting Farm. How ADORABLE is this little girl with her chickee friends from the set Peeps Couple?!
I added a fence background so it looks like she is playing with them in their pen. I also added a house for the chicks that was cut on my Cricut. I am so grateful to be here and be able to share my project using their stamps. 
Copic Colors I used for these set:
PINK - RV11, RV32, RV34
RED - R27
SKIN - E00, E11, E13
BLUE - B93, B95, B97
PURPLE -  V15, V17
GRAY - C2, C4
YELLOW - YR21, YR23, YR24 
also used Pencils
Thank you for stopping by and have a GREAT Week!!
Cindy