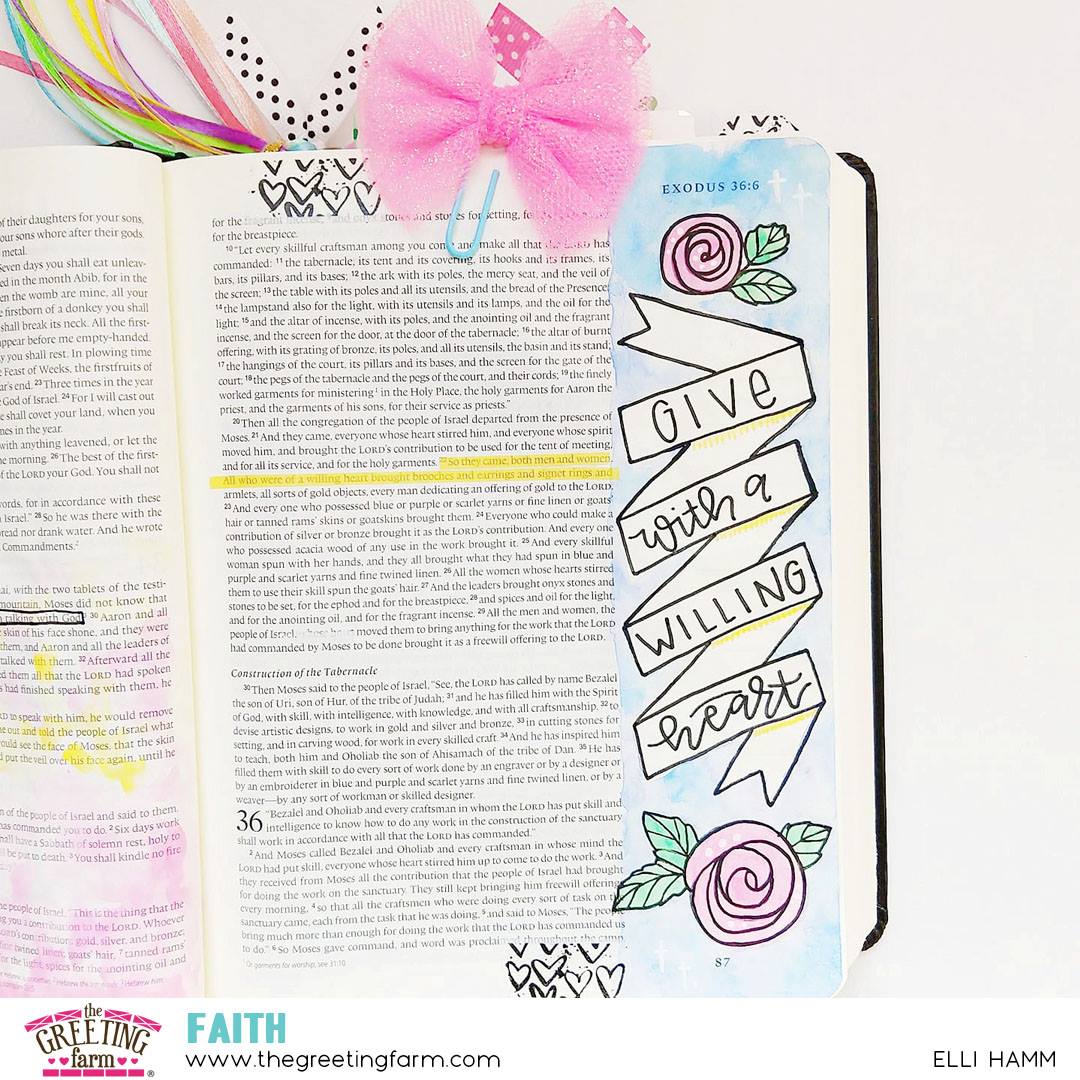 Happy Saturday, friends! I'm Elli, and today I am sharing a page with you that I created in my journaling Bible. When I first saw the newest faith stamp "Grateful Heart," I immediately fell in love with the flower stamps! Flowers are my absolute favorite to incorporate in my Bible journaling.
I'm currently following a one year chronological Bible reading plan and recently finished reading through Exodus. I wanted to journal here in Exodus 35 where it talks about the people's hearts that were stirred to give as the temple was being built. The theme I continued to see was that they were such willing givers. In fact the people were so willing and generous that Moses had to tell them to stop giving! This is a great reminder to me that I am to give with a willing heart and give generously!
"So they came, both men and women, all who were of a willing heart..." Exodus 35:22
In the margin of my Bible I wrote a little reminder to myself of my take-away from this section. I added a simple banner and stamped these beautiful flowers then grabbed my watercolors to add some color to the page. I love how it turned out, and I know I will use these flower stamps again and again in my Bible.
I hope you feel encouraged and inspired today! God Bless!