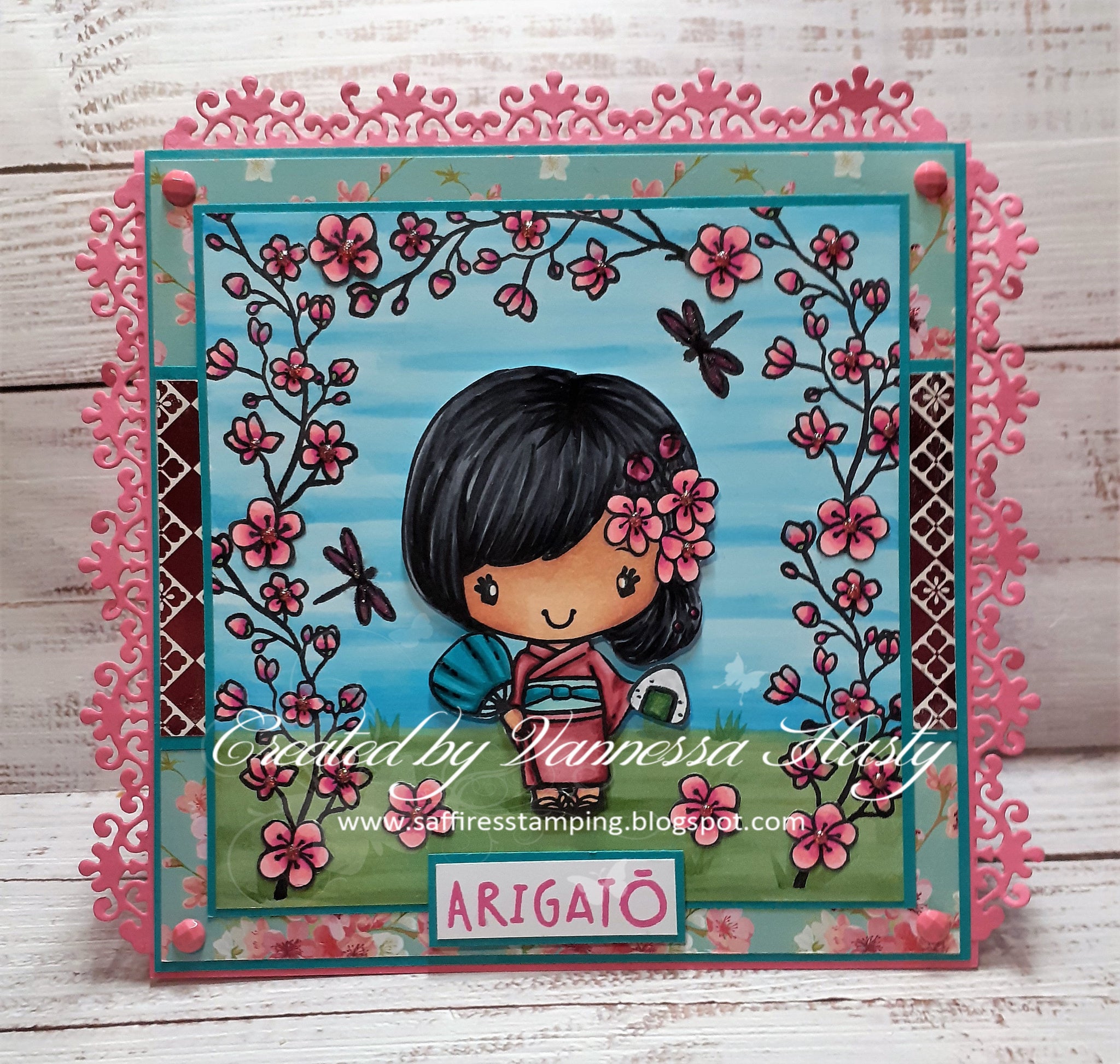 Anya In Japan with Guest Designer Vannessa Hasty!
Happy 4th of July Farmers, and welcome to my first GDT post of the month for The Greeting Farm. I am so super excited to have been asked to join the TGF team as a guest designer for this month! I have been a huge Greeting Farm fan for years now and have a huge collection of older red rubber stamps, clear ones and digis, so choosing what I wanted to make was really hard! In the end I chose one of my newer sets that I hadn't yet used! 
This cutie is Anya in Japan and I wanted her to look like she was under an arch of these gorgeous pink cherry blossoms. I stamped the cherry blossoms branch several times and then added some single ones to fill in the gaps. I popped Anya up on foam pads after fussy cutting her out. 
I love adding fancy borders like this to my card base as it gives the card such a nice finish. And I always try to add some small touches of bling to my cards too. 
The sentiment comes from the same stamp set as well and means thank you in Japanese, so this will be one of my thank you cards for my team at work for the end of the school year. 
Thank you all so much for taking the time to look at my card today! I am so looking forward to sharing a couple of my projects with you later this month as well. If you want to read more about my card, then you can find all the details over on my blogpost. 
Crafty hugs, 
Vannessa