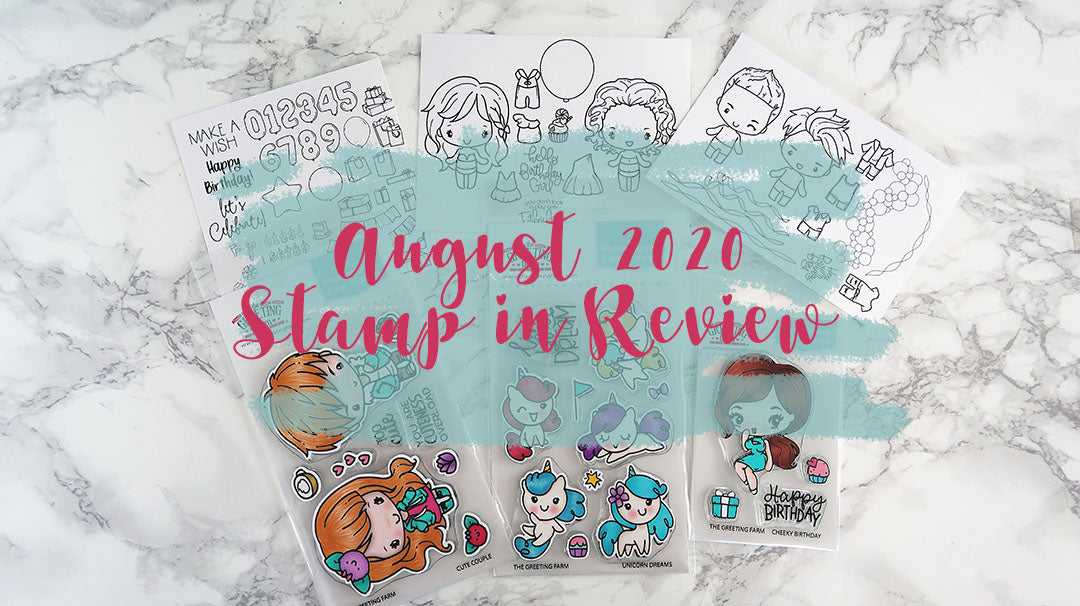 August 2020 Stamp in Review Video
Hellooooo!  Happy Monday!  Claudette here with a look at all the new releases for the month of August!  The theme for this month is Celebrate, more like a Birthday celebration because The Greeting Farm turns 12 this August and we're here to par-tay!  lol  Seriously though, we've got a fun lineup of awesome new stamp sets along with some great digital sets as well!  So sit back and join me on this quick look at the new stamp sets!
Also, make sure to watch the video all the way through to see if you're the lucky YT Winner!
✩ ✩ ✩ ✩ ✩ ✩ ✩ ✩ ✩ ✩ ✩ ✩
Stamps in Video:
✩ ✩ ✩ ✩ ✩ ✩ ✩ ✩ ✩ ✩ ✩ ✩
The Greeting Farm
Facebook
Instagram
YouTube

✩ ✩ ✩ ✩ ✩ ✩ ✩ ✩ ✩ ✩ ✩ ✩
Music:  
Positive Happy by PeriTune https://soundcloud.com/sei_peridot Creative Commons — Attribution 3.0 Unported — CC BY 3.0 http://creativecommons.org/licenses/b... Music promoted by Audio Library https://youtu.be/TutcA4JPa7Q