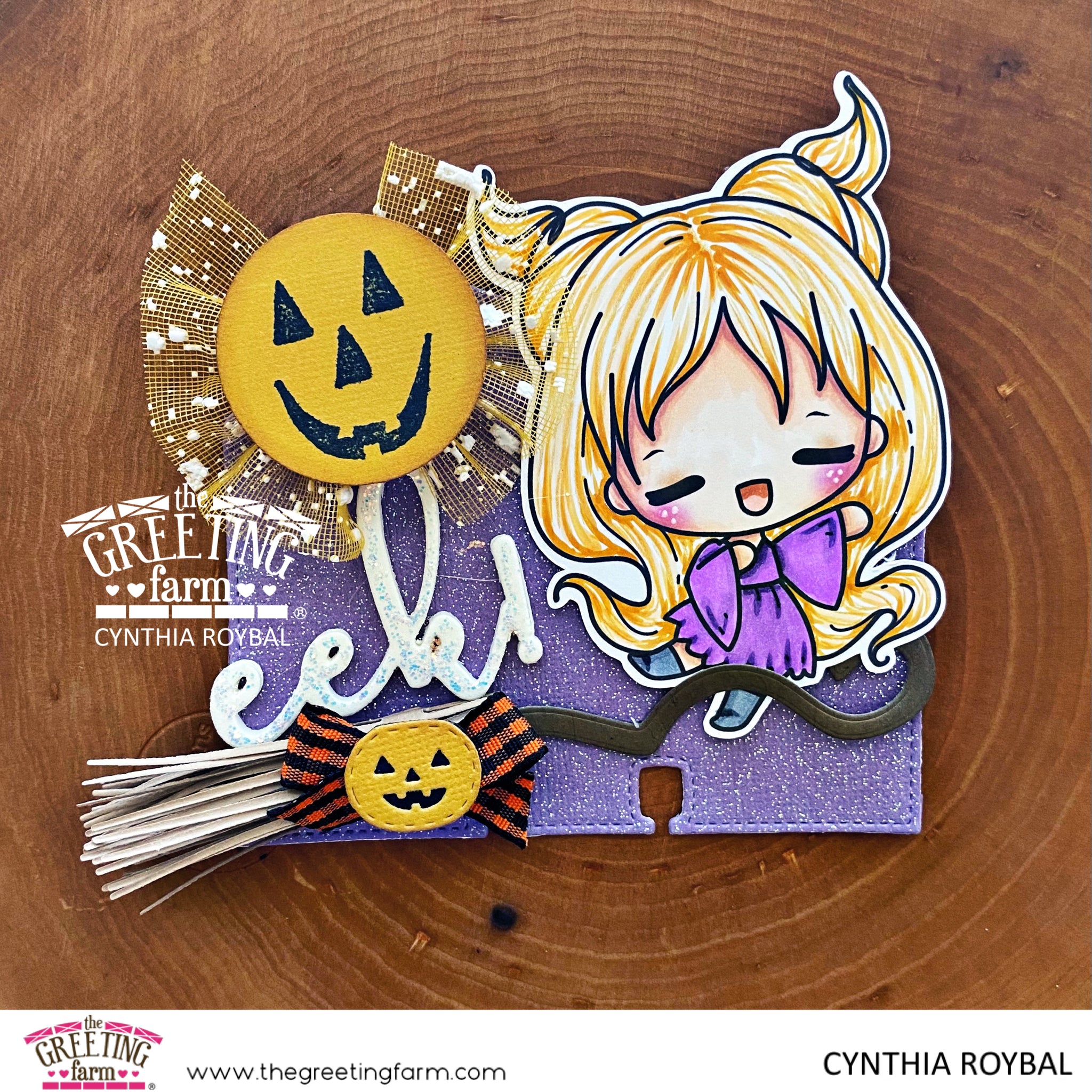 Boo to You Memorydex Card
Hello, crafty friends! Cynthia here sharing a Halloween Memorydex Card using Boo to You Anya digital stamp. This new digital is sure to put you in a spooky mood! She comes with a cauldron and a sentiment, but this time, I used her alone. She is adorable with her hair and her dress!
I colored witchy Anya in purple to match the glitter cardstock of the Memorydex base. Her blonde hair complements the purple hues and matches the Jack-o-Lantern sun and the pumpkin embellishment. I created a bow with flocked yellow mesh and placed the jack-o-lantern sun on top of it. She is happily riding a die cut 3D broom on this Halloween night. I die cut a word sentiment in foam and added glitter glue to add more shine. I will be adding her to my growing Memorydex collection!
She is so fun in this Halloween night scene! 
Supplies:
Boo to You Anya digital stamp
unknown Jack-o-lantern facerubber stamp
Dollar Treeyellow mesh
Amazon Orange/black ribbon
Copic Markers: skin E04, E11, E00, E000; hair YR24, YR23, YR21; purple V04, V06, V17
KSCraft Memorydex die, broom die, and word sentiment
unknown mini pumpkin die
Thanks for stopping by!