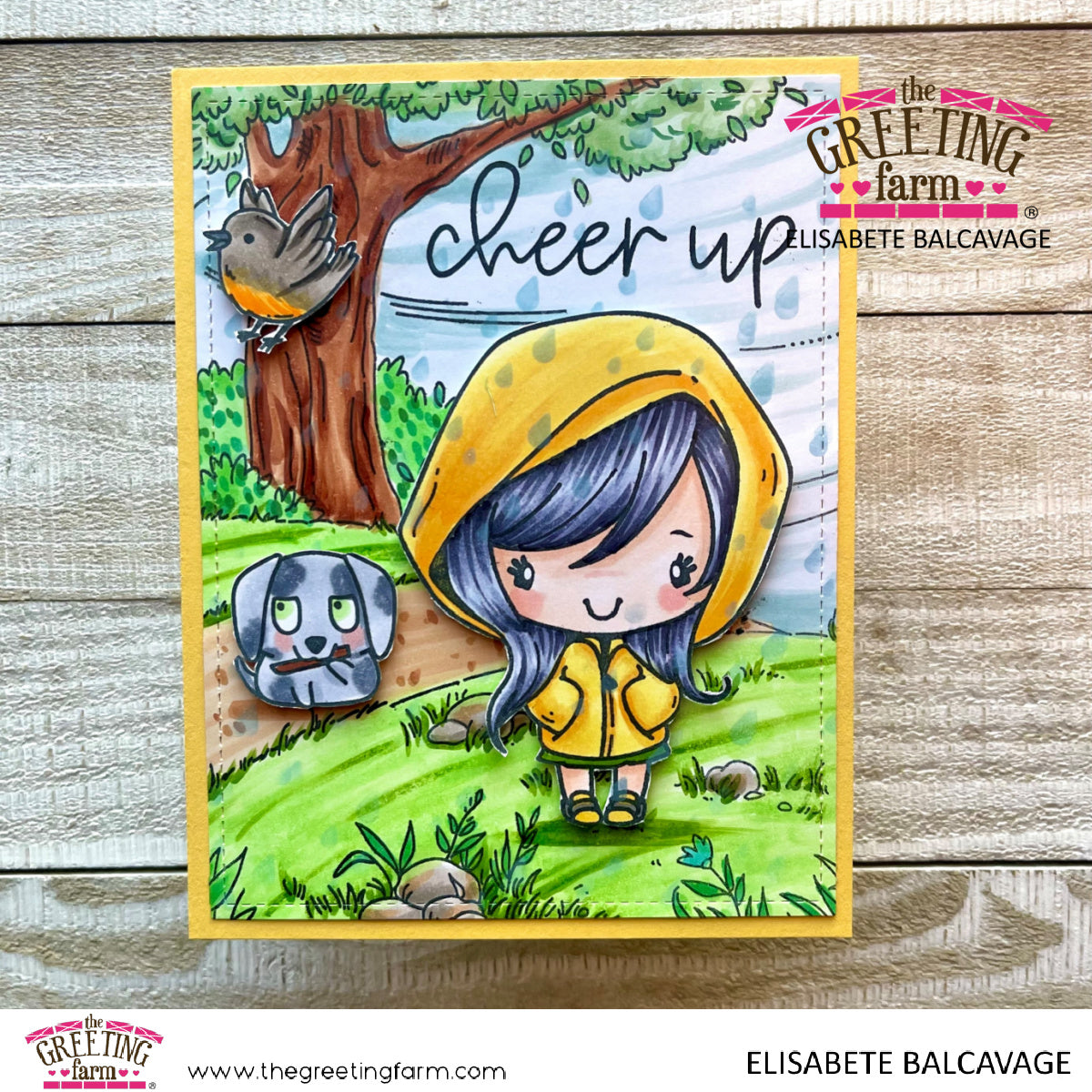 Hello TGF friends! 
Elisabete here on the blog today, sharing a new card. I'm so excited that it is finally spring!! It is still cold here in Cincinnati but I'm so looking foward to be outside some more. I created this card inspired by spring,  the nice walks outside and getting caught in the spring rains! 
I started by creating the background with an outdoor background stamp from my stash. For the images I used one of adorabe Anyas from the new mystery ANYA COMBO 2 set (limited edition, you can always resquest this set back in the TGF Farmers Market). The little dog is from the BOW WOW WOW set and the bird from YOU'RE SO TWEET set. I colored all the images and background with Copic markers and images were fussy cut.
I added them to the background with foam adhesive to give them some dimension. The sentiment is from the Anya Combo 2 set and was stamped with black ink.
I just hope the warm weather comes quickly! 

Thanks for stopping by!!

Hugs
Copic USed:
Anya: Skin E11, E00, E000, R20 HAir: BV29, BV25, BV23, BV20 OUtfit: Y13, Y15, Y38, YG17, T5
Dog: C0, C3, C5, E23
Bird: W5, W3, W1, Y17, YR04
BAckground: tree: E23, E25, E29, G21, G24, G28 Road: E33, E35, E37 Grass: YG13, YG17, YG23, YG25