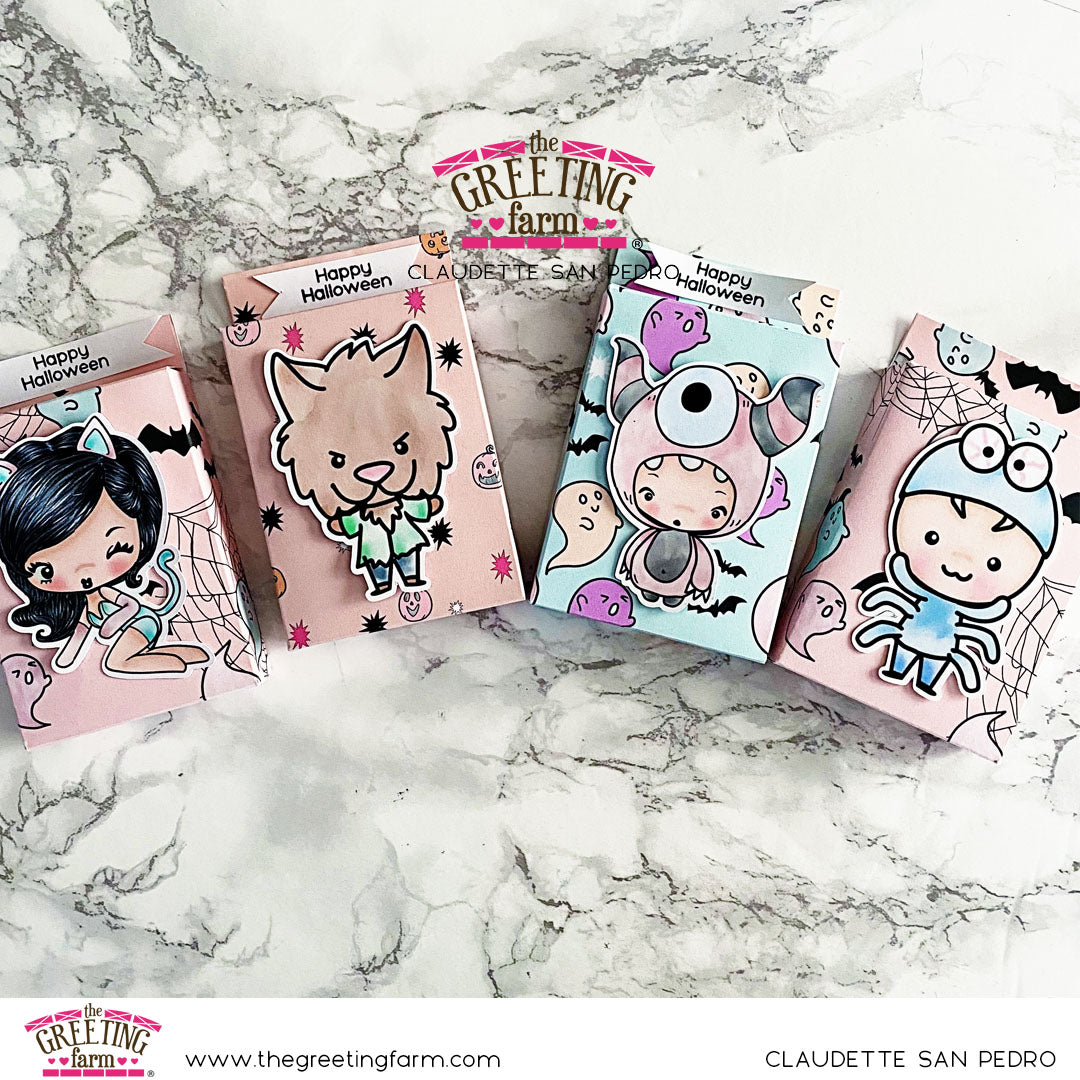 Crayon Favor Box Tutorial
Hello friends! It's Claudette, and I'm back with another holiday project share and tutorial. In today's video, I show you how I created a Crayon favor box for Halloween. However, you could make this box for any occasion. Enjoy, and I hope I'm helping you get some project ideas for this upcoming holiday season!
 
Cardstock: 7 3/4" x  6"
score on the 7 3/4" at 3/4", 3 1/2", 4 1/4" and 7"
score on the 6" at 3/4", 4 1/2" and 5 1/4"
✩ ✩ ✩ ✩ ✩ ✩ ✩ ✩ ✩ ✩ ✩ ✩
Stamp Used:
Trick or Treat 5
✩ ✩ ✩ ✩ ✩ ✩ ✩ ✩ ✩ ✩ ✩ ✩
The Greeting Farm
Facebook
Instagram
YouTube

✩ ✩ ✩ ✩ ✩ ✩ ✩ ✩ ✩ ✩ ✩ ✩
Music:  
Positive Happy by PeriTune https://soundcloud.com/sei_peridot Creative Commons — Attribution 3.0 Unported — CC BY 3.0 http://creativecommons.org/licenses/b... Music promoted by Audio Library https://youtu.be/TutcA4JPa7Q