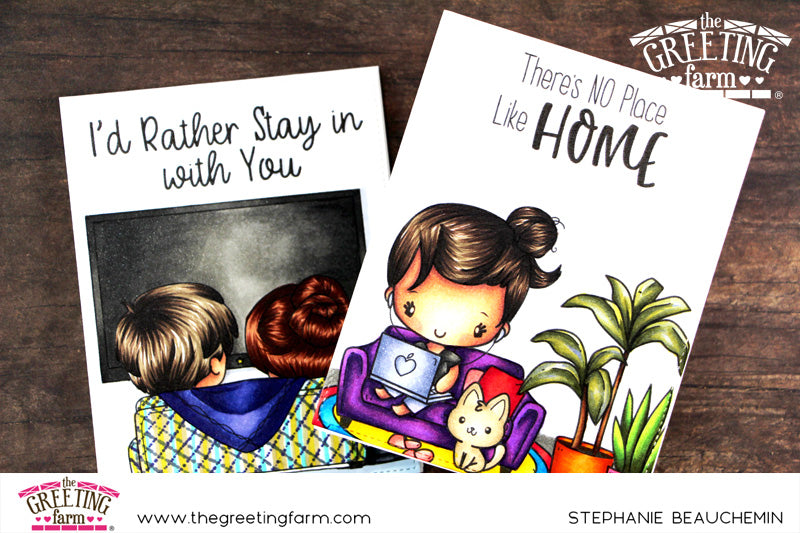 Double trouble with digital scenes!
Hey Farmers!
DT Stephanie with you today and I couldn't wait to try my hand at some digital scenes, thanks to all the newest additions in the TGF store, or as I like to call them, the Covid release! Now, these might be a bit intimidating to start with, but do not worry, there are premade scenes on the way, too!
For today's post, I created two scenes, which turned into two cards, so double trouble! Both scenes were cut out with an A2 stitched rectangle frame after I colored everything with alcohol markers, so that I could layer each panel with foam tape to my A2 cardbases and call it a deal!
The first one was done using the Movie Night digi set , which I personalized by creating a plaid pattern on the couch and a very large sentiment.
And on the second one I used the Hello From Home set with the addition of the potted plants and rug from the  Build-A-Living Room set.
I hope you like them and will give the new printables a try, too!