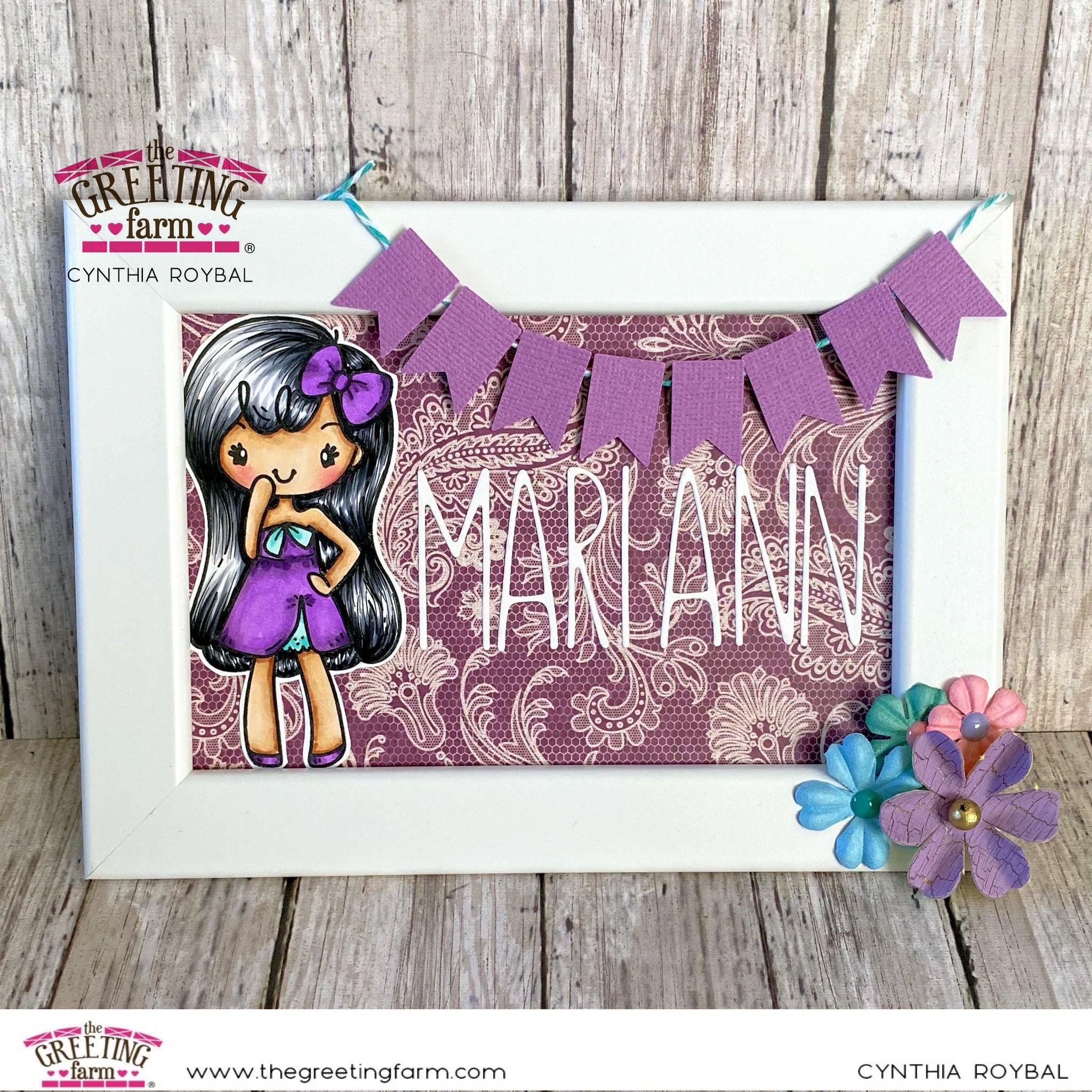 Hello, crafty friends! Cynthia here to share a fun, handmade gift idea using an IKEA frame, patterrned paper, die cuts, paper flowers, and the MISS ANYA DARLING set. I created this framed art for a friend at work to keep at her cubicle. In case she forgets her name, I added it also. LOL! I will probably have to create more for my other coworkers. :) 
I colored Miss Anya in my friend's favorite colors- purples and teals. The patterned paper is purple and the punched banner is a festive addition. I added some paper flowers to die everything together and added some enamel dots for the center. Super pretty and sweet!
Thanks for stopping by!