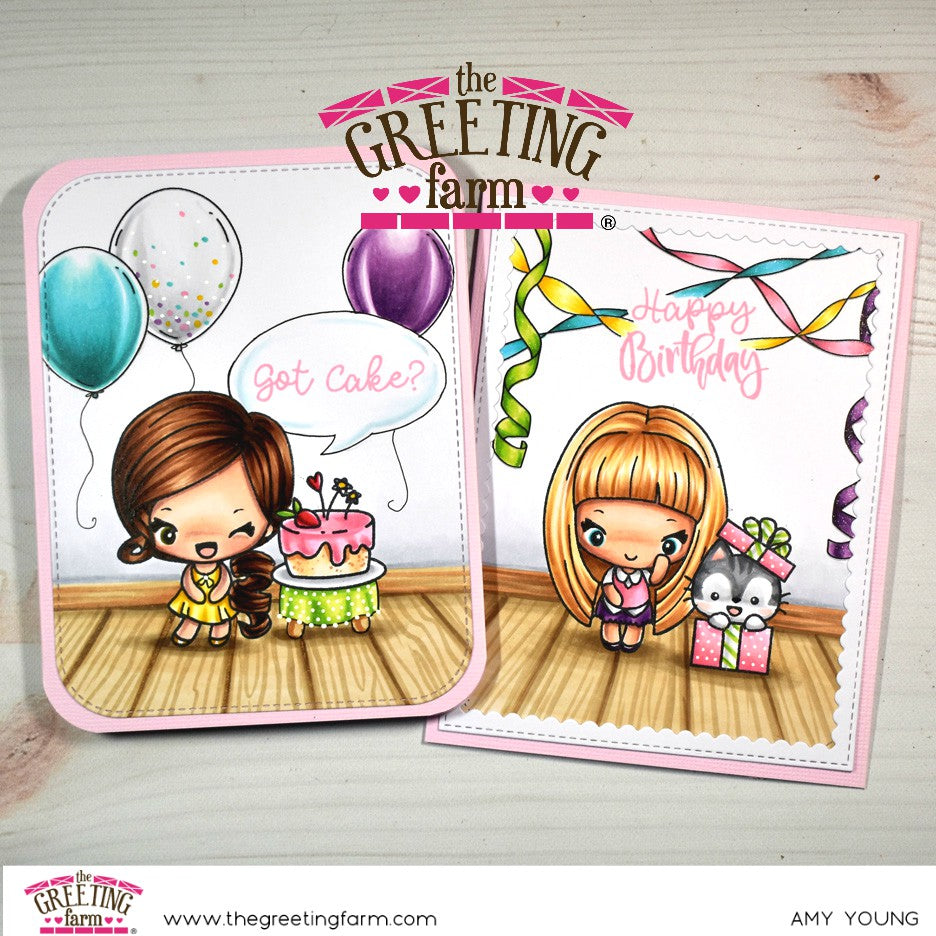 Hello friends! 
Amy here and I've finally had a chance to play with this year's special Stamptember collaboration set with Simon Says Stamp called Got Cake. Unfortunately my set took a bit of a detour when it was put in my neighbor's mailbox and it took a few days before they were kind enough to get it to me. I missed out on being able to make cards using these cuties while they were still available so I hope you were able to grab your own set. I did pair each of these sweet birthday girls with images from both the Birthday Boys digital set and the Birthday Party digi set. I just love how so many of the TGF clear sets and digi sets can coordinate and enhance each other to create even more detailed scenes.
And even though this is a birthday set, they certainly don't have to be used only for birthday cards. With so many different scene building type sets available now the possibilities for different card themes using 'theme specific' cuties is almost limitless!
Stay crafty my friends!