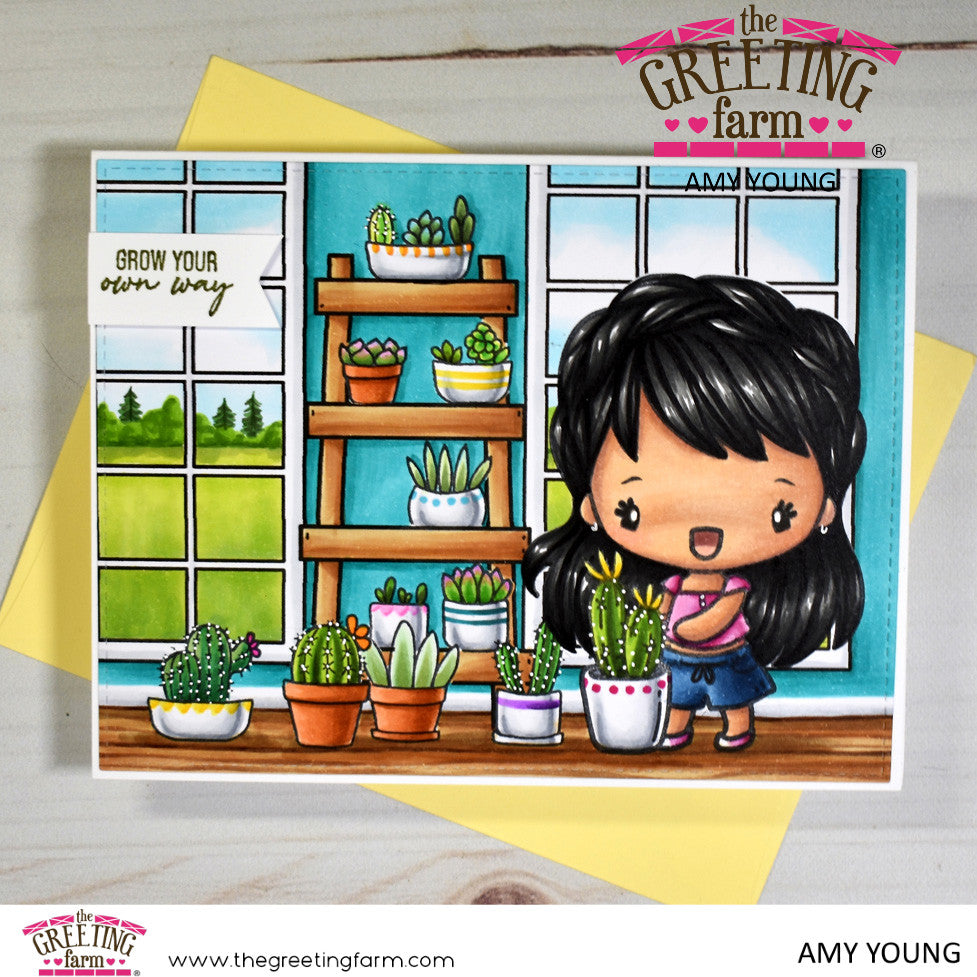 Hello fellow Farmers!
Amy here, and I am still working my way through the big Anya Combo kit. With the completion of this card I've only got two more to go. Speaking of today's card, this particular Anya has a braided hair-do that I just think is so cute. I'm actually tempted to do a hair cut and head swap with her in the future to really show off that braid. For now though, Anya is here in all her glory, showing off her collection of cacti and succulents thanks to the Potted Plants clear set.

As soon as I saw this Anya with her potted cactus I knew I would be pulling out the older Potted Plants set to go with her and they are the perfect sizes to fill her room that I put together using digital stamps from the store. The big windows are part of the Christmas Day digi set and the shelves come from the Gardening digi set.

You can tell this sun room is Anya's happy place, with its colorful walls and rainbow of decorative pots for her beloved plants. She isn't the typical gardener with a love for lush flowers blooming everywhere, instead she prefers her plants to be of the pricklier persuasion so the more natural light streaming in, the better. From the look of things this Anya has quite the green thumb and a sunny disposition that the plants really respond to. ;)

 Stay crafty my friends!  :)