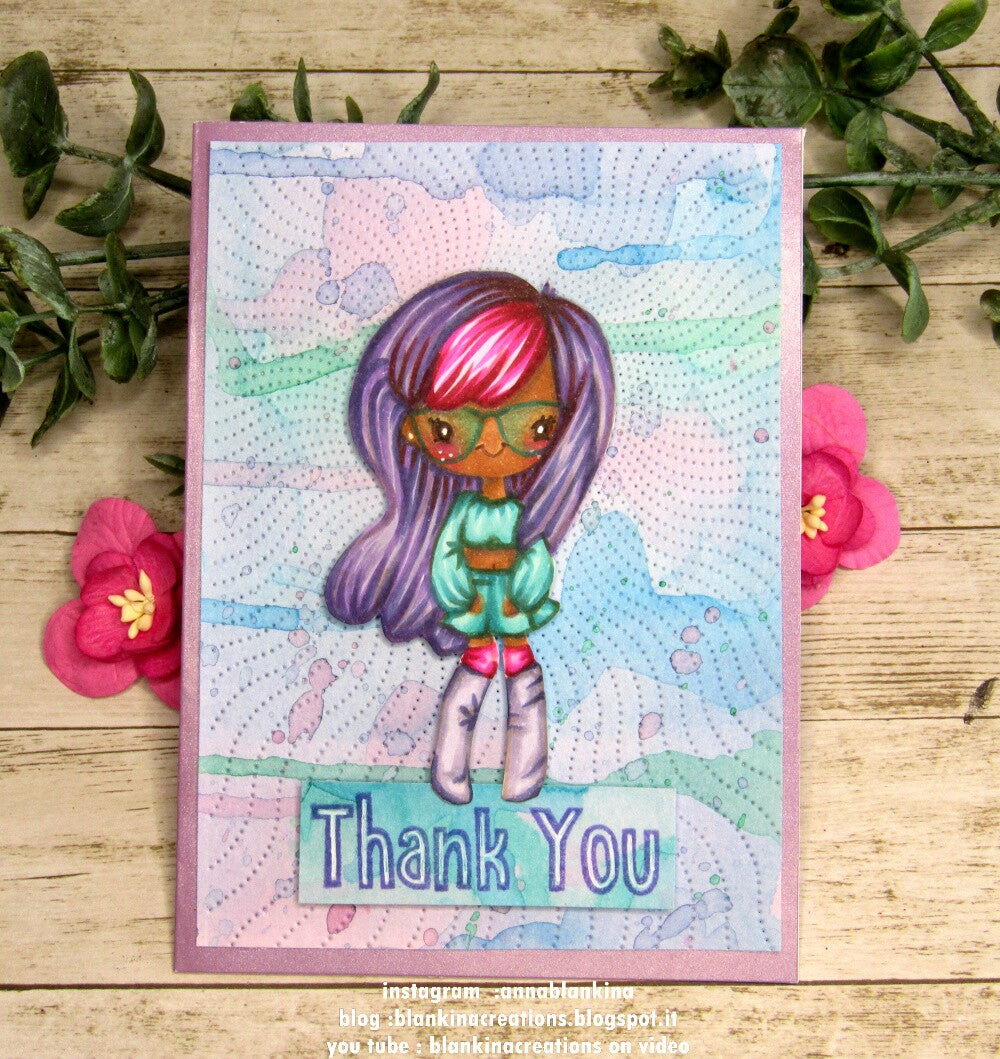 Guest Designer Anna Blankina with a Thank You Card
Hi all, I am back with another post as GDT. This MAY month has flown by..
For my third post, I have made a thank you card as I am so grateful to Marie and the whole TGF team! Not only does Marie make the cutest stamps, but she is also surrounded by such talented designers. I'm so happy and honored to have been a guest on the farm again.
It was not easy to choose a stamp as I love them all :). As I told you before I have a collection of years with rubber, clear and digi stamps. Anyway, I have chosen this cute Miss Anya from the clear stamp set called Miss Anya Crop.
This time I have used a light ink to stamp and did some no line coloring. Funky hair in pink and purples. A pretty dark skin tone. Her clothes in one of the fashion trends at the moment .
Here are the Copics I have used to color this cutie:
skin : V 17, E 35, E 33 , RV 06, RV 04
hair : RV 02, RV 06, RV 09, R 59, V20, V 25, V 28, BV 08
clothes : BG 11, BG 13, BG 49, G 29
boots : C 0, V 20, V 25
glasses : BG 11, BG 13
eyes black Copic multiliner , white gelly roll pen
She got herself some glasses from the clear stamp set called Miss Anya Buckles. The sentiment is a rubber stamp from the special TGF 10 years  Anniversary set.
The background was made using water mixed with turquoise, green, and pink pigment colorzz. I have added different layers of colors and in between I have dried the colors to create this effect. With a die I have also imprinted the coloured paper with dots.
Thank you again and please do not forget about me. My blog is full of TGF cuties (323 so far) so please follow me there too.
Big hugs from Italy,
Anna Blankina