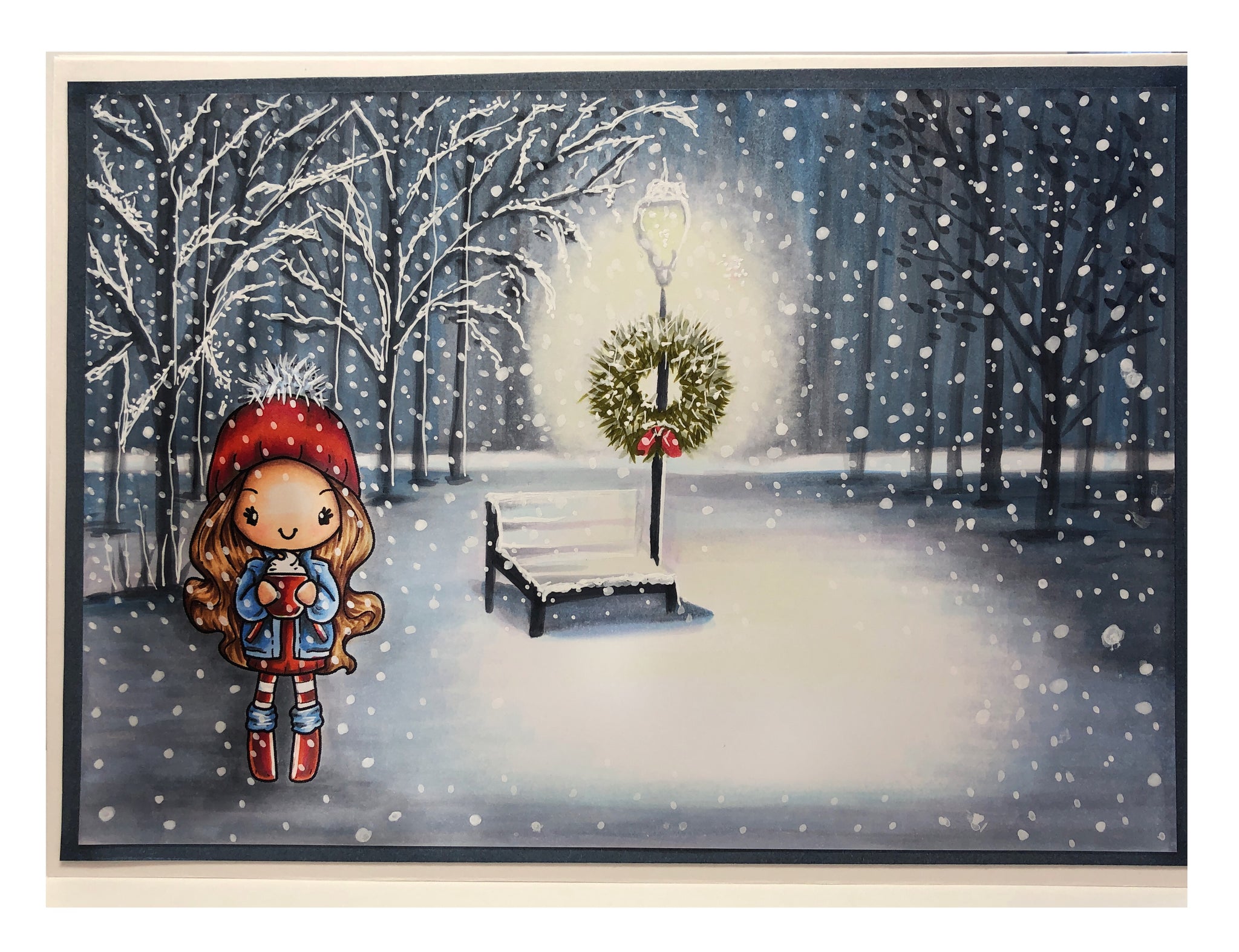 Guest Designer Christine with an AMAZING winter scene card!
Hello lovely people! I'm back again with my second project as Guest Designer for The Greeting Farm (TGF) for the Month of May.
Today, I wanted to make a winter scene with this lovely image called Miss Anya Pumpkin Spice.
Copic Colors I used is:
Hair: E21-29-37-33
Skin: E04-11-21-00-0000
Reds: G14, R37-27-24-05
Green: YG97-93-91, YG0000
Lights: Y0000-000
Background: B000-0000, BV000-31, C0-1-3-5-7-8, B24-21-000, Y0000-000 + 0
Close-up look at this scene with Miss Anya.

I like when a scene like this comes together easiy...no extras, just let the image be the focus. I also like to frame it with matching color keeping it simple and clean.
I hope you like my card for today! You can follow me on Instagram, Facebook and my Blog.
Thank you so much to The Greeting Farm for being your guest designer in May <3.
My last project will probably be a summer scene and goes live on May 31st. See you soon!

Lots of love, Christine
First project: May 10th - 12 AM EST (06.00 Europe time) find it here
Second: May 24th - 12 AM EST (06.00 Europe time)
Last post will be: May 31st - 12 AM EST (06.00 Europe time)