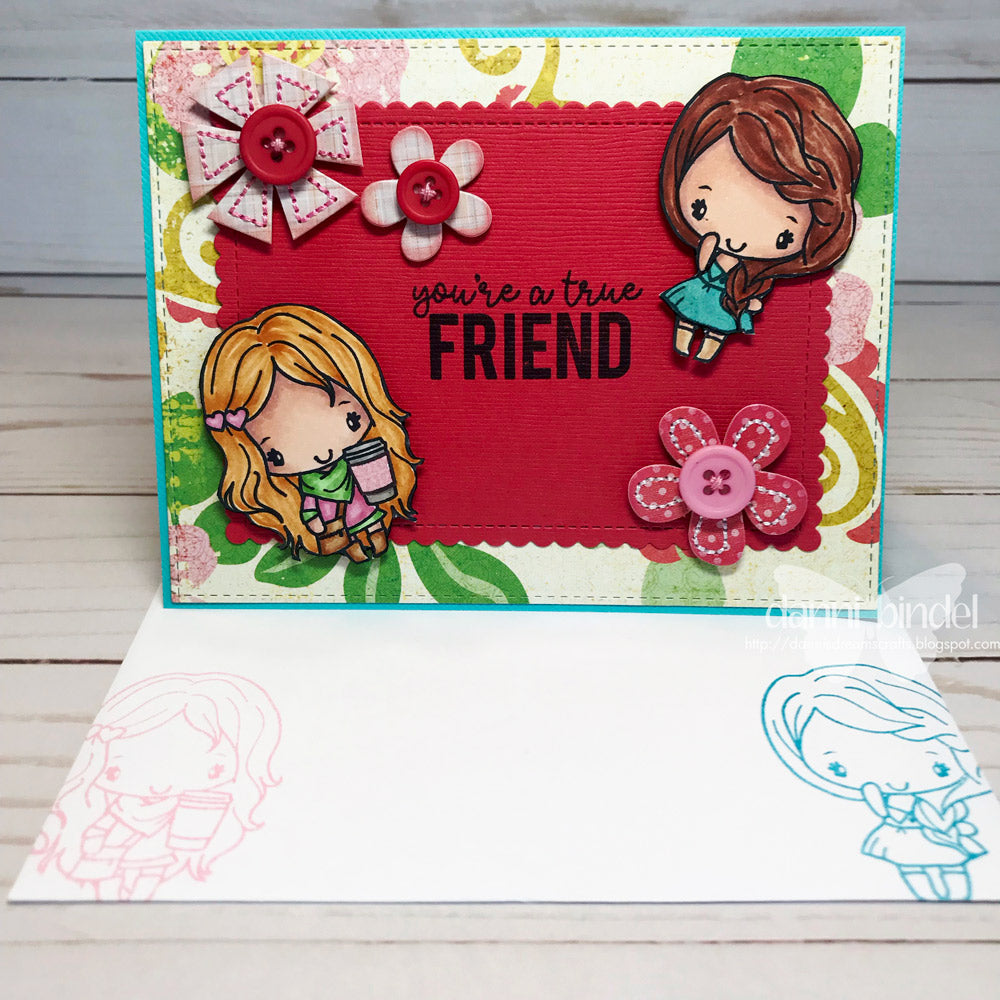 Guest Designer Danni Bindel with Mini-Remix Friend
I chose to use the fun stamp set, Mini-Remix Friend
(I noticed it's sold out at the moment but why not take a peek at The Greeting Farm Store as I know there are tons of other cute stamps just waiting to come play at your house!).
Just so adorable! I think this stamp set, and many of their other smaller image sets would be great to decorate envelopes as well as cards and planners. They are all so versatile!
Have a super crafty day!!