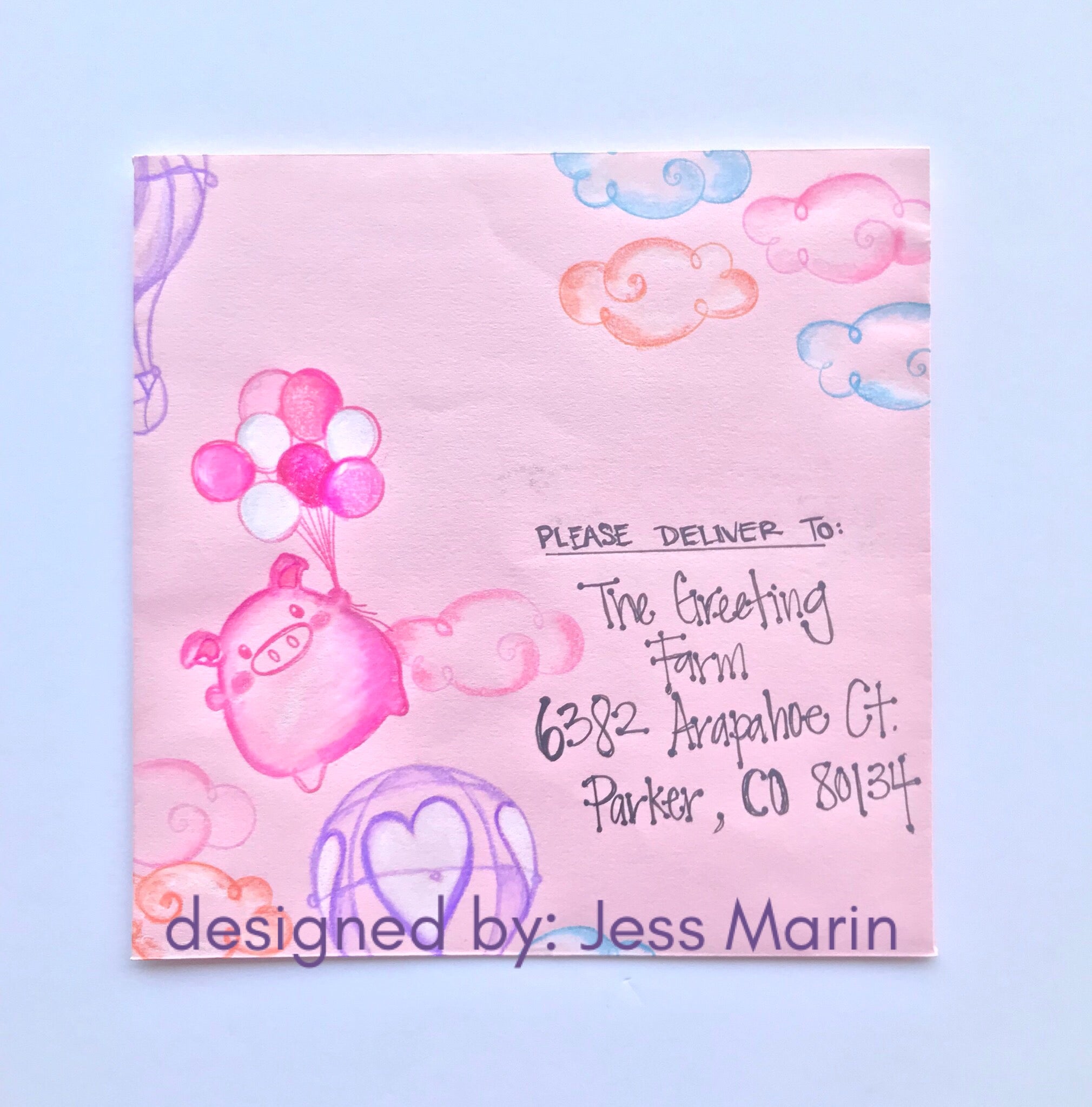 Guest Designer Jess Marin
Hello all! It's Jess Marin here today and I'm happy to be back on the TGF blog creating with Marie's cute images. After finishing my design team term in 2016, I went on hiatus to recharge. As of now, I'm still recharging, lol, but I do have the urge to create the occasional project.



For today, I created a simple Envelope Art. There is a lot of beautiful envelope art out there, but it can be time consuming and intimidating. After all the effort you put into it, you hesitate to pop it in the mail because you fear it will be ruined. I decided that color ink and a light color envelope was my friend.



I chose one image that I wanted to stand out, in this case the pig with balloons, and stamped it with the darkest pink ink I own. I then stamped out the rest with lighter shades so as to establish the background. While this set is retired, you could easily recreate this using
UP
and
HOGS
.  I then did light shading with color pencils and I wrote out the address. Although this still required time, I feel happy with it and I won't hesitate to send it off.

As a second example, I created an envelope with just stamping and
color ink. All you need is to think of your placement and you're good
to go.
Thanks! See you next week.
--
Jess Marin