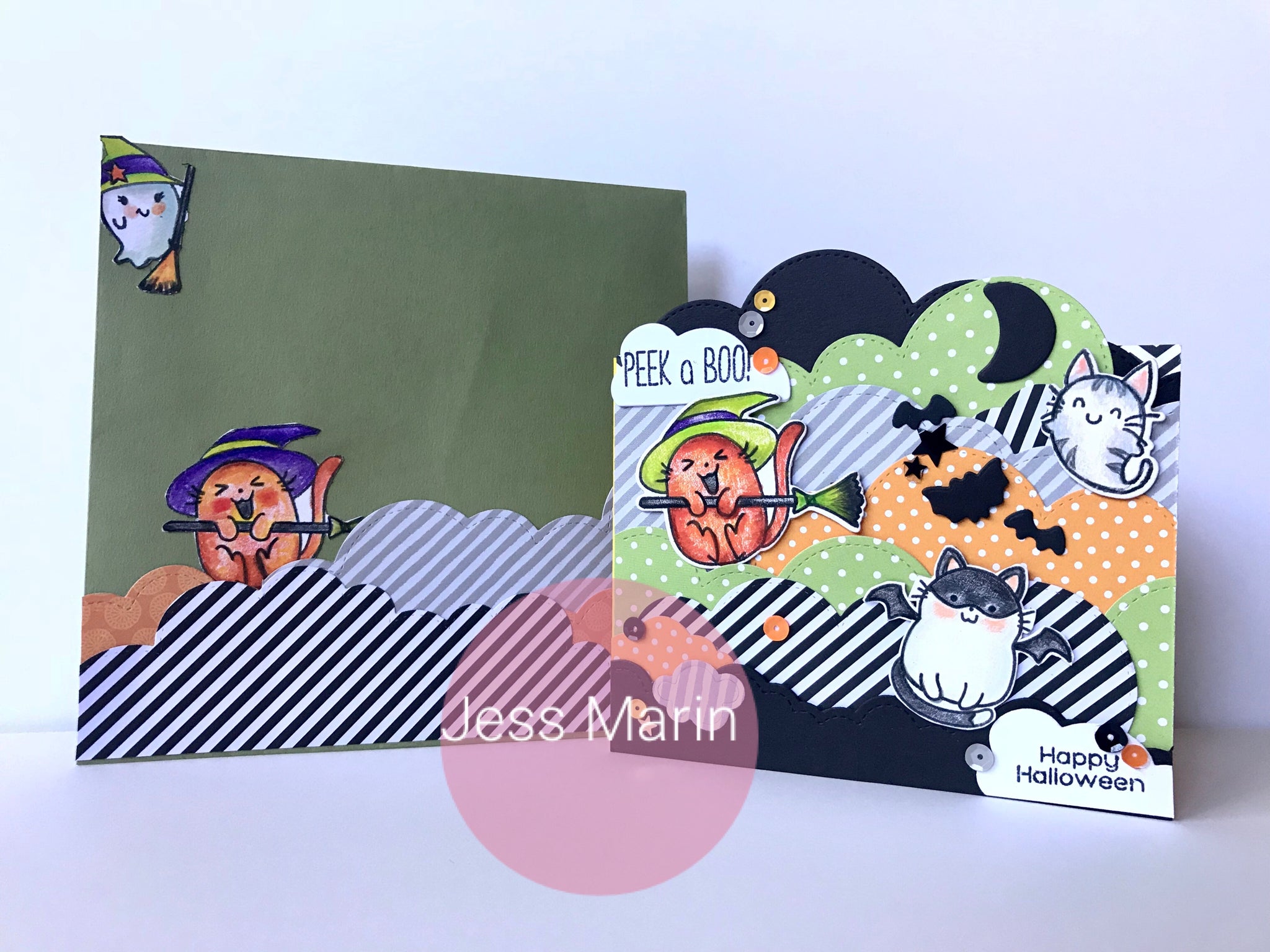 Guest Designer Jess Marin: What To Do When Things Go Wrong!
Hi farm friends, Jess here with my last guest post. It was a great month with lots of cute new releases to play with. Since one of those releases was a Halloween theme, I dug into my stash and got spooky.  My goal was to provide a tutorial as to how to create quick-ish and cute envelope art. However, I had a few mishaps along the way. Instead of tossing it, I decided to salvage what I could, hence my post title.
Here's the envelope I started that had the mishaps! Instead of tossing it completely, I decided to cut out the colored images of the ghost and cat to reuse on a different envelope.
I pulled an already made envelope from my stash (size 6x6) and adhered the cloud borders. I then cut out my colored images from the "bad envelope" and placed them where I liked them best. I made sure to use extremely sticky adhesive as I wouldn't want the paper to pull up mid-transit. Also, if you're concerned about that, you can cover it with clear packaging tape. It's allowable from the post office, and it will protect and make the envelope sturdier. Also, always make sure you have sufficient postage as larger, bulky and/or square envelopes require additional postage.

Along with my envelope, I created a matching card using some of my faves: clouds and cats ready for Halloween fun. I used two retired sets, but this can easily be reproduced with the new Halloween set or any other set.
Thanks for letting me share with you this month. Being on the farm is the best.

--
Jess Marin