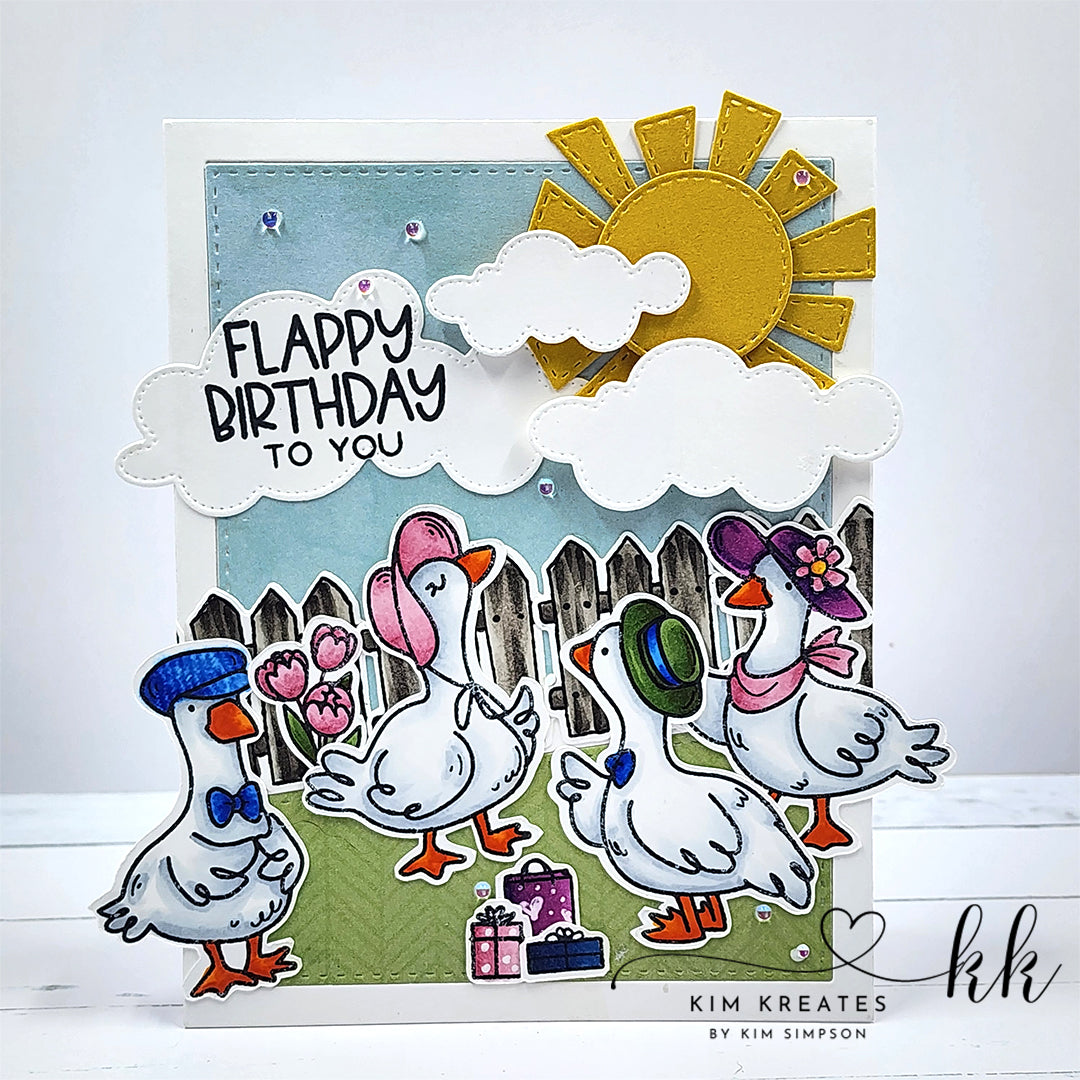 Guest Designer Kim Simpson with a Flappy Birthday Card
Hi Farmers! Kim here, back to share another project that I created as the guest designer this month. Thank you again to The Greeting Farm for honoring me with this opportunity! I am still totally fan-girling (is that even a word?) and can't believe that I get to be here!
 Today, I am sharing a birthday card that I created using the ADORABLE Flappy Birthday stamp set! I never seem to have enough birthday cards in my stash.
I created a little garden party for these sweet friends to celebrate together. How can you not smile when you look at them?! 
The Flappy Birthday gang were so much fun to color up. And because this stamp sets comes with all sorts of celebratory accessories, it is so easy to create a cute scene.
I am so happy that you chose to hang out with me for a few minutes. I hope that you are inspired to get crafty!
If you would like more details about this project, my website is Kim Kreates and you can also find me on Instagram here.
 Xoxo, Kim