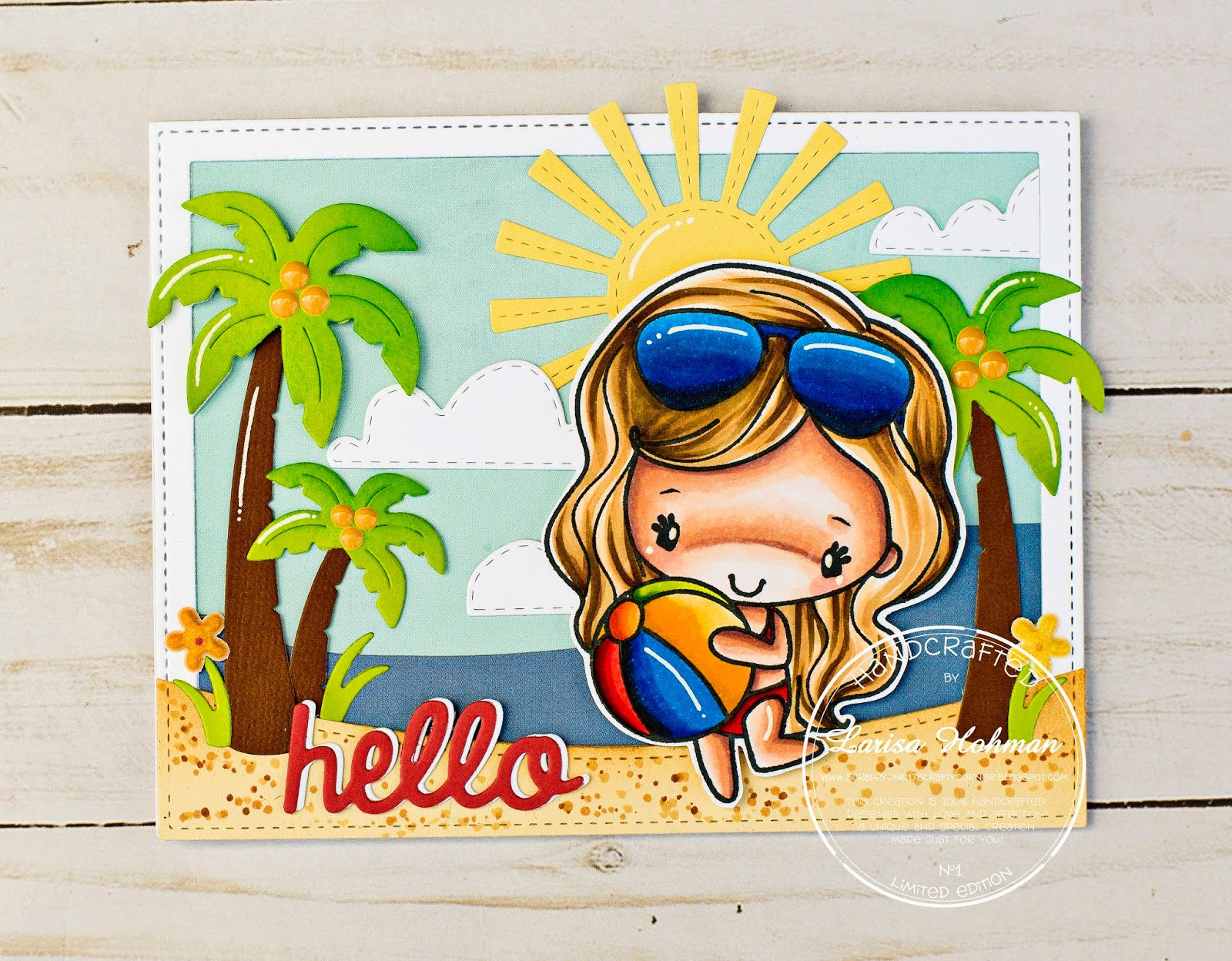 Guest Designer Larisa Hohman with Beach Babe Anya
Hello, hello!  Hope you are all doing well!  This is my last post this month as Guest Designer and I have had such a fun time creating for The Greeting Farm.  These images are so easy to work with and I've really enjoyed sharing my project with you guys!  For my card this week, I used the very adorable Beach Babe Anya.  I think we could all use a touch of summer right about now!
To create my card, I used some dies from my stash and layered them all together for my background. Using my Copic Markers, I added some texture to the sand by creating little dots.  Then I added some shading to my trees with distress inks.  I colored my Anya image and fussy cut her out. Then, I used some foam tape to pop her up on my scene.  A few enamel dots for each palm tree mimic coconuts.  To finish it all off, I added a die cut hello to the bottom corner.  
Card Details: 
Beach Babe Anya Clear Stamp Set
Copic Colors:
Skin: E000, E00, E11, E04, R20
Hair: Y21, Y26, E87
Red: R24, R27, R56
Blue: B24, B26, B29, C7, C9
Orange: YR04, YR28
Green: YG21, YG25
I just love how this turned out.  Such a fun, bright card to cheer anyone up!  Again, thank you so much to The Greeting Farm for this opportunity to guest design this month.  I've had a blast!  
Hugs! Larisa