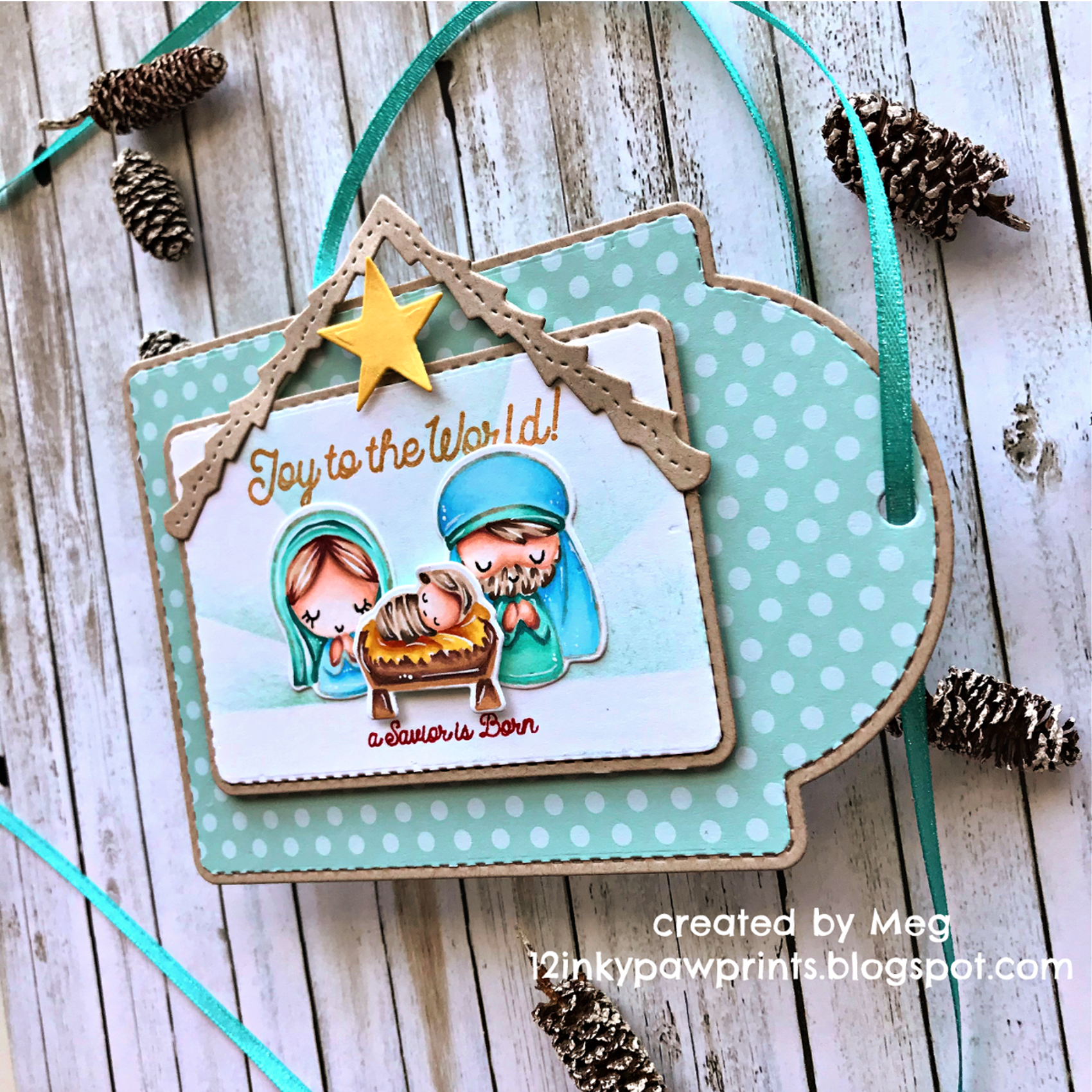 Guest Designer Meg with a Peace On Earth Tag
Hello Farmers! Today is my last guest post for this month, and I'm super grateful to have had the chance to share with you all!
My project today features the Peace On Earth stamps and dies. This was a mini mini set that came out a couple of years ago, the images are about 1.5" tall. I just checked the store - and shucks! - it's all out! Time to get our requests in to Marie for a possible Farmers Market item, hey?
This is the time of year I create gift tags...for everything. I love how delicate this one is, and how the little people remind me of the mini nativities I had as a child growing up. It's a perfect set to use for gift-giving, like a mini card!
Thanks for taking the time to look at my designs this month. Happy Holidays!
Hugs,
Meg