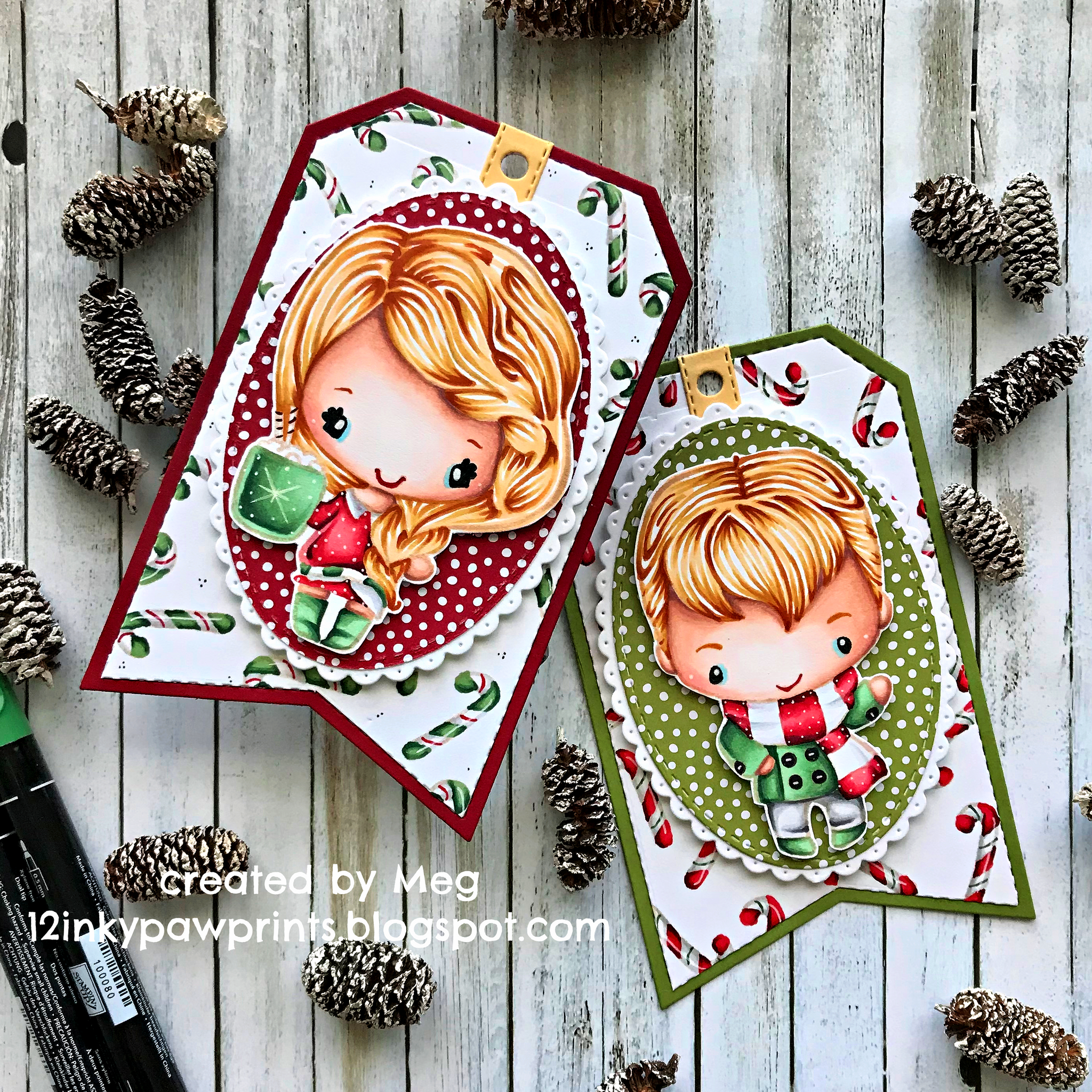 Guest Designer Meg with Holiday Gift Tags!
Hey Farmers! It's Meg from Twelve Inky Pawprints, delighted to be sharing another guest post with you today.
I'm continuing my holiday theme, and today I worked up some simple gift tags, using Holiday Anya 6 and Holiday Ian.
I chose to use the same colors on each tag, but varied the dominant color for diversity.
It's really easy to create a personalized gift tag for a special person, even without using a sentiment, by coloring up your TGF image to look like the person you've giving the gift to.
I loved adding lots of layers to my little peeps. The candy cane from Holiday Anya 5 was perfect for creating my own background paper, too.

Thanks for stopping by today!
Meg