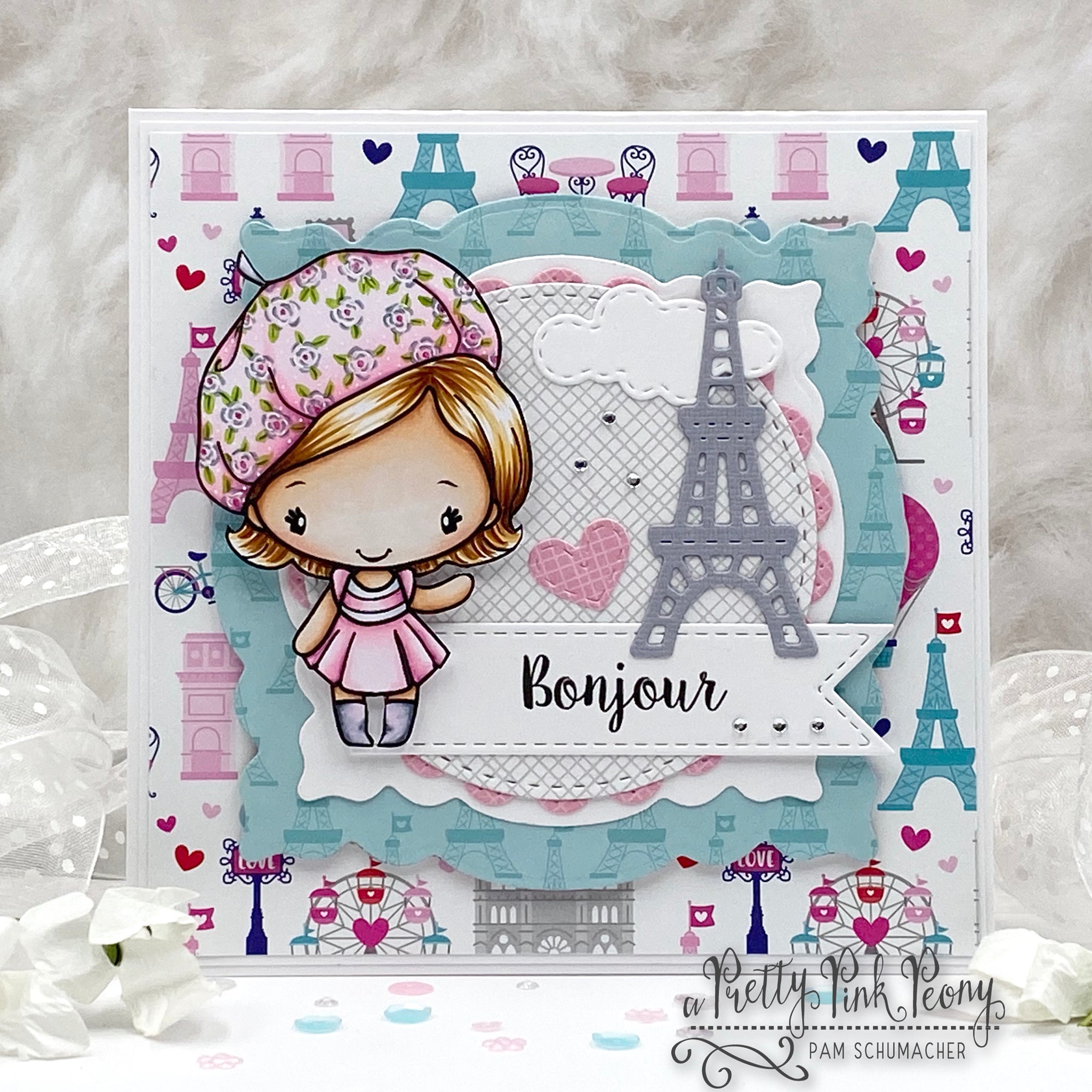 Guest Designer Pam takes you to Paris with Bonjour Anya!
Hello and welcome!  I am so excited to be guest designing for The Greeting Farm this month!!
Can you believe cutie patootie 'Bonjour Anya' is on her way to Paris and left me behind?? I am hoping that someday I will get to see all the wonders of Paris!
I printed this little sweetheart on X-Press It Blending Card and colored her with Copic Markers.
Skin:  E13, E11, E21, E00, E000, E0000, R20, R30, R00
Hair:  E57, E55, E99, YR21
Dress:  RV55, RV10, RV02, RV00, RV000, C2, C0
Shoes:  C6, C4, C2, RV000
Hat:  RV55, RV10, RV02, RV00, RV000, YG17, YG03, C4, White Gel Pen
Once I had Anya colored, I fussy cut her out and set her aside to start on my card design. I started with a card base that is 5x5, and created a design with lots of layers. I popped up the center portion with double sided foam tape. When the card design was finished I attached
Bonjour Anya
with double sided foam tape as well.
Thanks so much for stopping by!