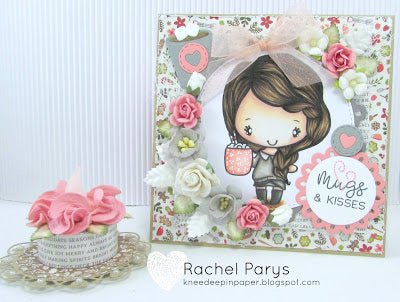 Guest Designer Rachel Parys with Holiday Anya 6!
Today, Guest Designer Rachel Parys has a special set she made with the adorable Holiday Anya 6!!

This image makes me feel so comfy cozy!!!
Isn't she a doll!!??
I was going for a shabby chic look on this card.
I first roughed up the edges of my patterned paper with
a pair of scissors.
Next I added a piece of cheesecloth.
I even decorated a little tealight candle to go with her!!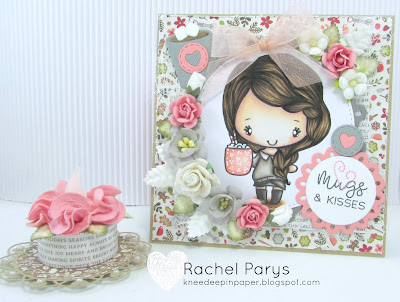 Added some flowers and embellishments and viola!!!
Here's a list of Copics I used to color her-
Skin- E21, E11, E00, E000, E0000, V01, BV00
Hair- E43, E44, E47, E49
Clothes- W9, W7, W5, W3, W1
Mug- R32, R30
I added a cute pattern to the mug with a white gel pen.
I hope this gives you some crafty inspiration!!
Rachel