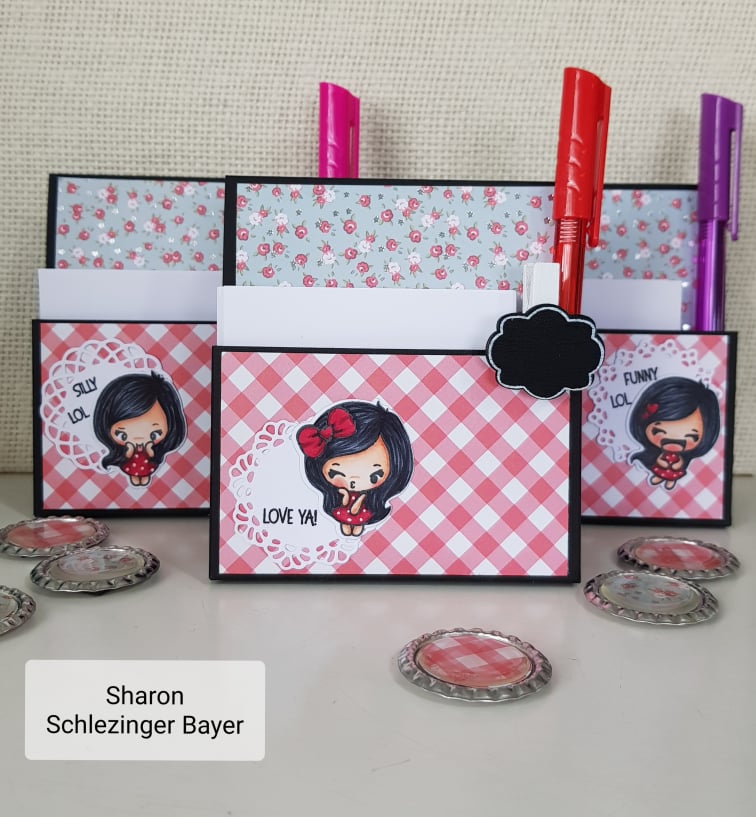 Guest Designer Sharon Schlezinger Bayer with 3 Memo Desktop Stands!
Hi everyone. Nice to meet you all! I'm Sharon Schlezinger Bayer from Israel, and I'm super excited to be here as Guest Designer for the month of November. My first project to share with you all is a self-made desktop stand for MEMO pages & magnets using the super fun Feels 2 Clear Stamp.

Here are close-ups of each Memo Desktop Stand. Each one comes with memo paper and a pen.
You can find video tutorials explaining how to make the MEMO desktop stand and the magnets on my YouTube Channel:

Link on how to prepare the desktop stand: https://youtu.be/pvJzO_MDDQY

Link on how to prepare the magnets: https://youtu.be/kHeVQ6EEx6s

For more information about the products I used, and the list of the COPIC markers, please visit my Facebook Page: Sharon Schlezinger Bayer
You can also find me on Instagram HERE.
And YouTube HERE.
Thank you TGF for inviting me to be a guest designer! Have a crafty day and I'll be back soon with more creations!!
Sharon