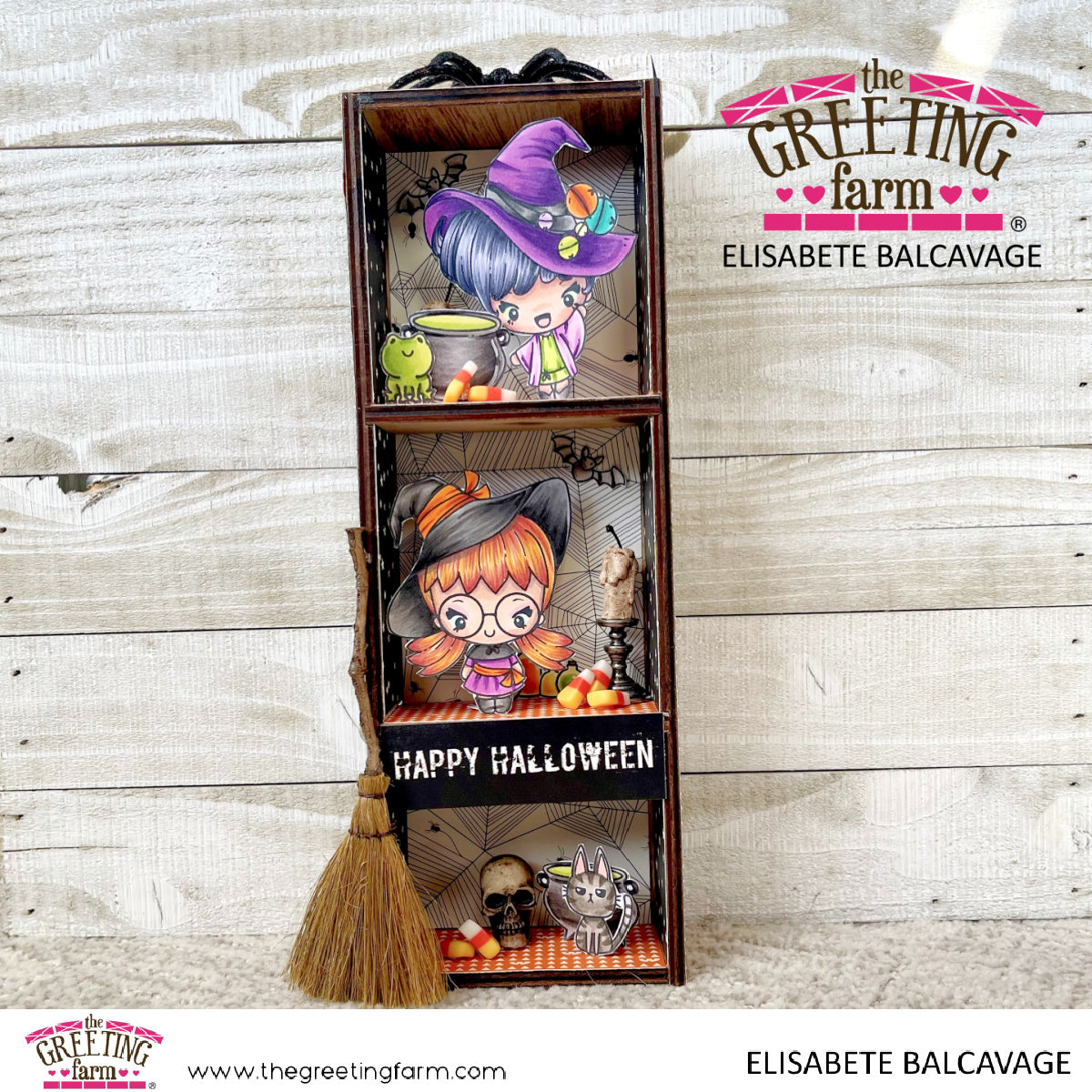 Happy Halloween!!

Elisabete here on the blog today! I can't believe October is over! I've enjoyed creating so many Halloween projects this month!! The Greeting Farm has amazing stamps and digi sets to get your Halloween creative juices going!!

And yes since it's Halloween and being the last post of this month I had to sneak another Halloween themed creation. No card today. I created a Halloween decoration using the amazing set Hocus Pocus (you can request it for our next Farmer's Market check details HERE).

I created a cutsey spooky vignette box. This was so much fun to create!!
I started working on the box and adding halloween paper on the walls and sides.
I colored the images with Copic markers and cut them with my Brother Scan and Cut. I started to create a little scene in each nook.
I propped the images with a folded strip of cardstock. Added a bunch of the new 2022 Ideology embelishments.
Thanks for stopping by and I hope you all have a great Halloween night!

XOXO
Copics Used:

Top Witch: Skin: E04, E11, E00, R20, Hair: BV29, BV25, BV23, BV20 Hat: V09, V05, V12, BG13, YR04, YR18, YG00, YG03 Outfit: YG01, YG03, V01, V12, V09, T3, T1

2nd Witch: Skin: E04, E11, E00, R20 HAir: E07, E08, YR24 Hat: T7, T5, T3, YR04, YR18
Outfit: V05, V09, T7, T5, T3, E07, YR04, YR18

Cat: W5, w3, W1 Frog: YG01, YG03 Bats: T&, T2, T3 Cauldrons: T7, T5, T3, YG00, YG03