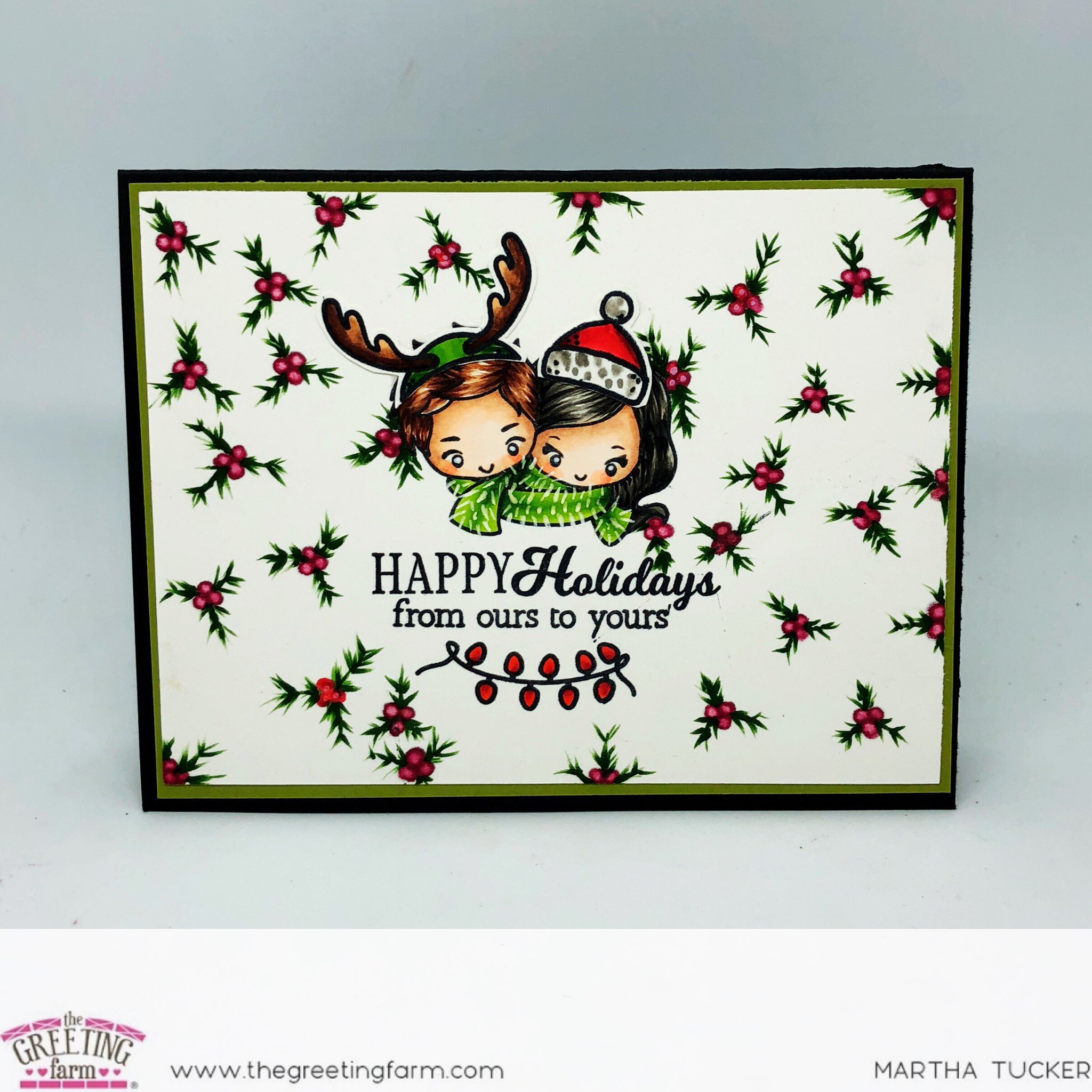 Happy Holidays from ours to yours
Hello Everyone!
Today I merged two sets together for my card!
I just love how these sets work together!
I free handed the Hollys, it was so relaxing!
Here are the Copic Markers I used
Skin: E13,E21,E00,E000,R02
Brown Hair: E29,E27,E25,E23,E21
Black Hair: W9,W7,W5,W3,W1
Green: YG67,YG17,YG25,YG03,YG21
Red: R39,29,27,R24
Hope you enjoyed!
Hugs
Martha