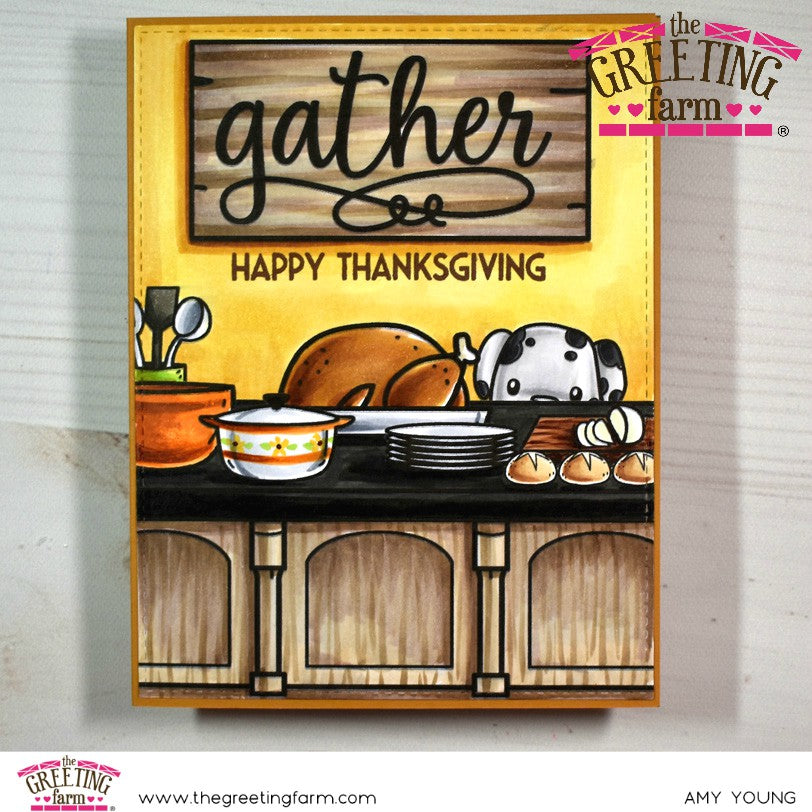 Hello friends!
Amy here and this is my final DT post for 2020 so I am taking this opportunity to wish all of those celebrating a safe and wonderful Thanksgiving today from me and the rest of The Greeting Farm family.
2020 has been a doozy of a year but I still feel like I have plenty to be grateful for, including this amazing community of crafters that we are all a part of. This fun little card using a mix of digis from the Build-a-Kitchen, Bakery Cafe and Firefighters sets is my way of sharing that even though many of us will not be able to gather together physically with loved ones today I hope we can all gather together in our hearts. That, and if this is your first time cooking the Thanksgiving meal, be sure you place the finished turkey far enough away from the edge of the table to not entice the dog to join the meal prematurely, LOL! 
Big hugs to everyone, and I'll see ya in the new year!