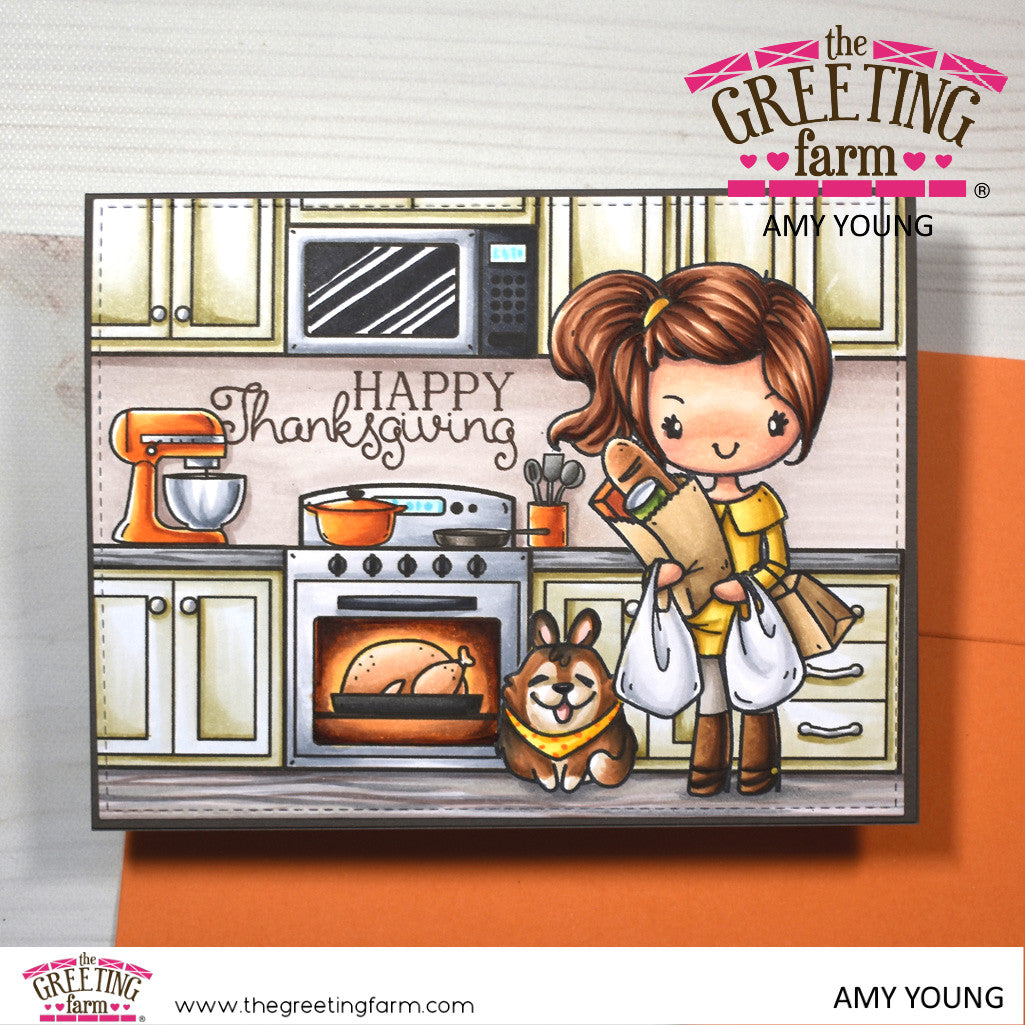 Hello fellow Farmers!
Amy here and I am continuing on with my personal challenge to create a card a month using the Miss Anya All Year kit. With the Thanksgiving holiday falling tomorrow here in the States, I figured this cute Miss Anya loaded up with grocery bags would be perfect for a Thanksgiving day card. I even grabbed the chubby pup from the All Year kit to join her in the kitchen I created using the Build-a-Kitchen digital set.

With the pre-made kitchen background included in the digital set it was quick and easy to pop it into Microsoft Word and simply add the turkey to the oven, a pot and pan cooking on the stove top as well as a couple other appliances on the countertop. I like to think that Miss Anya started cooking the meal and realized she was out of a few key ingredients so she had to pop to the grocery store real quick. Of course when you go shopping on an empty stomach you always come back with more than you intended, LOL!

I did alter Miss Anya's clothing just a bit to make it more appropriate for colder weather, since Thanksgiving in my neck of the woods is always chilly and grey. The only black lines I had to draw in where in turning her heels into boots, the rest was done through simply coloring on tights and long sleeves. Now she is ready and looking good for when company starts to arrive for the big feast and that rolly polly pup is ready to beg for some turkey scraps.  ;)

Thanks so much for stopping by and here's wishing all those celebrating tomorrow a very happy Thanksgiving!