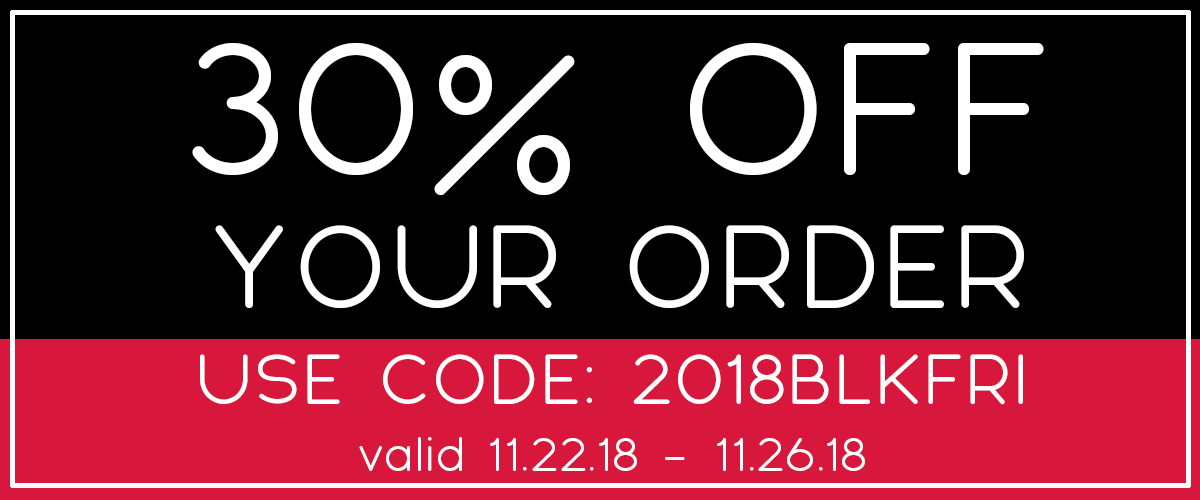 Happy Thanksgiving and BLACK FRIDAY SALE!
Happy Thanksgiving to you all! We hope you have an awesome, relaxing day!
To help you relax and avoid stress, we are starting our BLACK FRIDAY Sale today so you can grab your favorites at 30% off. Use code: 2018 BLKFRI
This is the perfect time to also purchase stocking stuffers for your crafty friends and family members!
ENJOY!