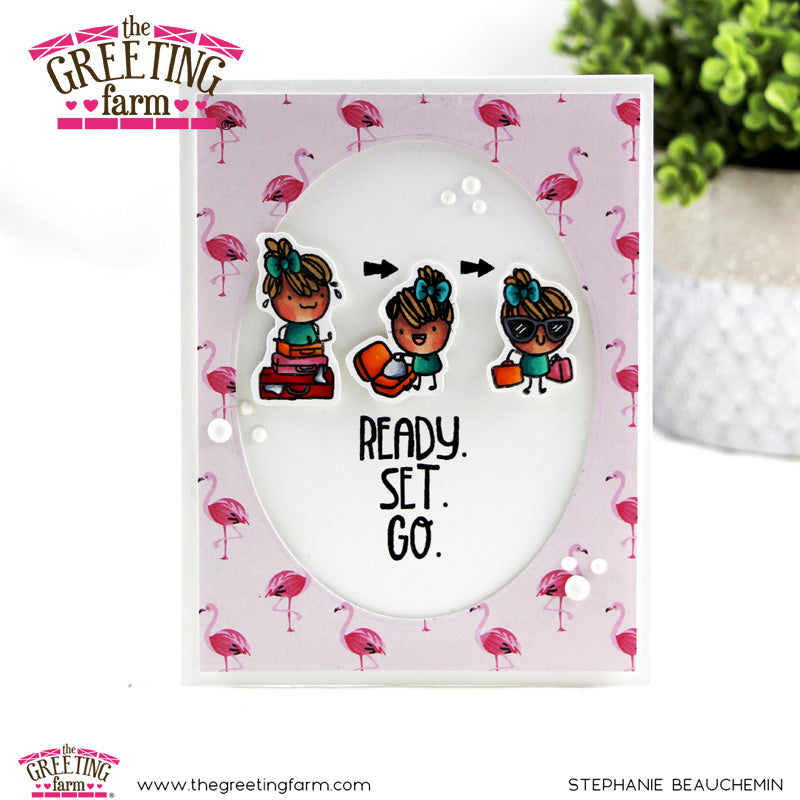 Hello everyone!
Stephanie with you today for The Greeting Farm and a fun way to turn planner stamp sets into cardmaking! 
Although I wish I had more time to use all the lovely planner sets in the TGF store in my actual planner, believe it or not, I mostly use them when making cards for friends! They are the sweetest and QUICKEST thing when adding colour and a bit of fun to a project. Today's card, for example, is all about preparing an upcoming trip by using the Happy Travels clear stamp set ; some little note you can leave for your housekeeper, your family, etc. 
I first started with an A2 white cardbase, added a patterned paper that had an oval opening right in the middle, so that my chosen little peeps from the 
Happy Travels clear stamp set could be in the spotlight! It's adorable that something like an arrow accessory stamp can convey a strong message, paired with a sentiment!
Now now, ready to pack, plan or craft?!