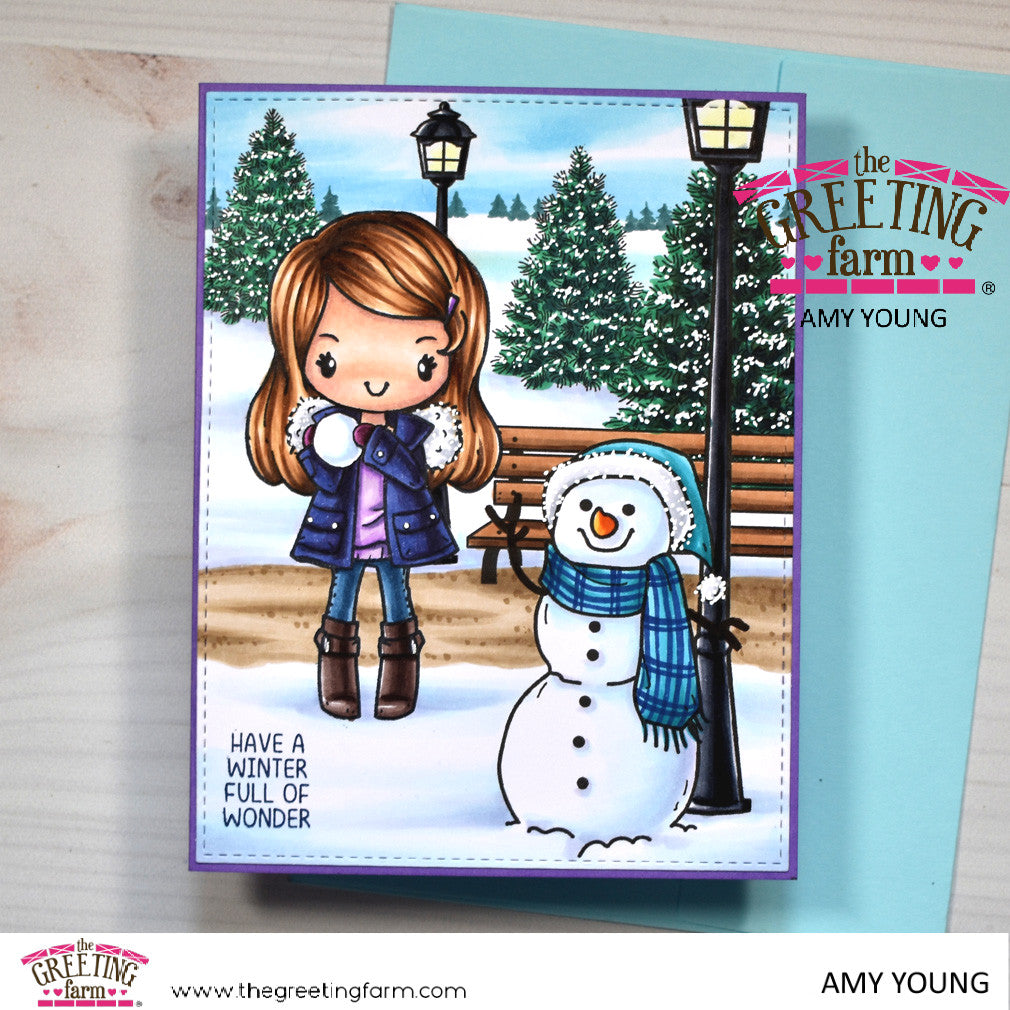 Have a winter full of wonder
Hello fellow Farmers!
Amy here and I'm excited to be kicking off a brand new year of inspiration here on the TGF blog. With the arrival of January this is the perfect time to continue my personal challenge of creating a card a month using the Miss Anya All Year kit. Now even though it is called All Year, there is only enough room for ten different Miss Anyas in the kit so I had to get creative with Miss January.
I ended up altering December just a bit by wiping the ink off of the gift she is originally holding as well as the little top knot in her hair before I stamped her on the card stock. I then filled the empty space where the gift had been with a simple circle that I drew in and colored into a snowball. These are simple changes anyone can do, no drawing skills required... I promise! Now she looks like a gal ready to enjoy an afternoon in a snow covered park.

Speaking of that park, I played with a handful of digital stamp sets to build this background for Miss Anya. The bench came from the Park Lunch set and the lamp posts are part of the Store Fronts set while the snowman can be found in the Porch Christmas set and the pine trees are from the Christmas Day set. That is the great thing about all of the awesome digital sets in the TGF store, the more you have the more you can mix and match the individual elements in them to make completely customized scenes for your characters. 

By varying the sizes of the lamp posts and pine trees I was able to create a sense of distance within the scene giving this winter wonderland a depth that feels like you could almost step right in and join Miss Anya. :)
Alrighty, thanks for stopping by and here's to a fun and creative 2022!