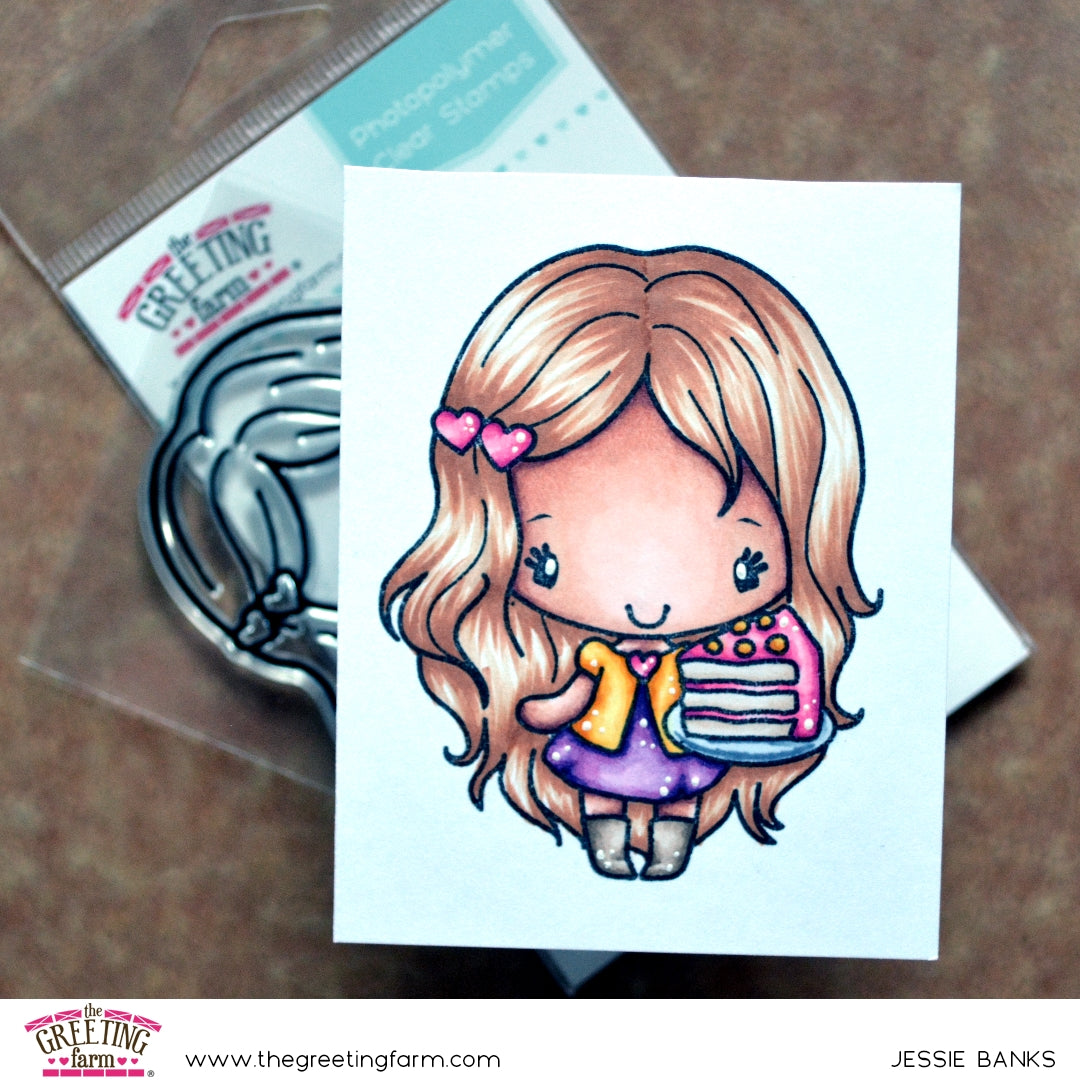 Hey everyone!
Jessie
here today sharing some video inspiration with you all! As you know we are celebrating 10 years here at The Greeting farm! 
With your purchase of $45 you will receive HB2U Anya free with your order! This is the only way to receive her!
Check out the complete colouring process here!
Thanks so much for stopping by!