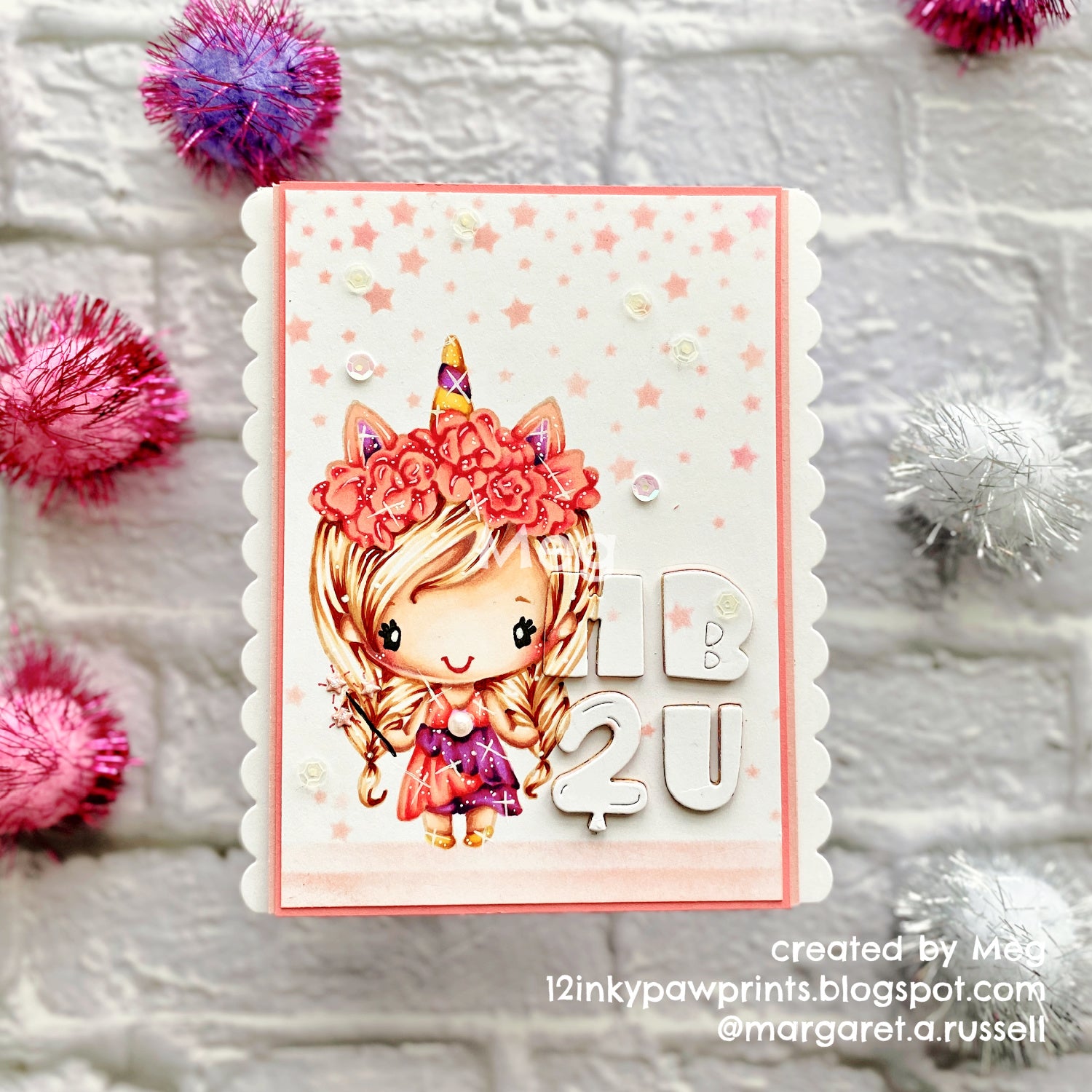 HB2U from our Guest Designer Meg!
 Hi Farmers! It's Meg, and I'm back for my second post as guest designer this month! I am so thankful to The Greeting Farm for this opportunity! I know you're all like me, and love this special company so much!

Today I am sharing a new birthday card for my stash, my first one made in 2023. It uses the uber-popular Unicorn BDay Anya! This magical gal can light up any room, in any color palette and combination. And being that spectacular, I thought to let her shine without building out the card with layers, dies, etc.

I usually color and cut out my character images and attach them to the card front with dimensional foam. For this design, I chose to color Anya right onto the card front, and then to just cut out part of the card front with letter dies to create the raised sentiment.
This way of creating was a bit counter-intuitive for me, and was a fun challenge. I actually cut out the dies 7 times each (!), and then layered them on top of one another to create letter tiles. You can't tell (I couldn't get a good close-up pic), but each tile layer is a different color, so it creates a rainbow!

I finished up this design with Stardust Stickles on Anya's wand, some clear sparkly sequins in the background, and made sure to use lots of white gel pen to create sparkles on her outfit.


If you'd like to find out more details about this project, my blog is Twelve Inky Pawprints, and I'm on Instagram here.

Thanks for reading, and hoping you also have a spectacular day!
Meg