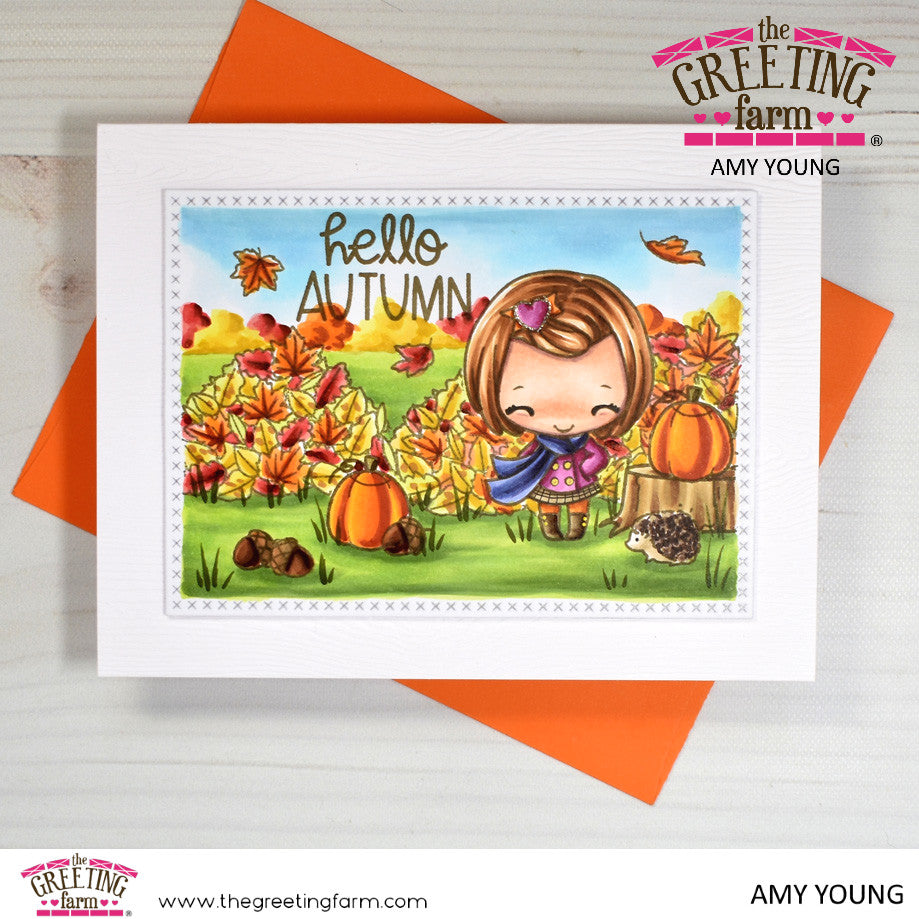 Hello fellow Farmers!
Amy here and I'm back with a fun Fall scene that I put together using a mix of clear stamp sets that are in the TGF store. I've been wanting to revisit the Mini Remix Fall cuties for awhile now, so I pulled out the set and this short haired Anya in particular caught my eye. I knew she would be perfect with the leaves and acorns from the Foxy Fall set that released last month. As I continued to flip through my binder of stamps I ended up adding the hedgehog from Mini Remix Wild, the stump from Happy Everything and pumpkin from the Peek a Boo set (minus it's happy jack o'lantern face).

Once I had all of the necessary parts and pieces in place it was time to start stamping and masking the scene together. When building a scene like this you always want to remember to start with the images that appear closest to the viewer, in this case, the acorns and hedgehog. Then you just continue to work your way back, stamping and masking, stamping and masking. One tricky area you want to keep in mind is when you have an object resting on another object, like the pumpkin on the tree stump. The item sitting on top always gets stamped and masked first, then the image it is resting on.

The really satisfying part of this technique is when you get to peel all of the masks away and reveal the scene you've completed. From there it is time to color and bring it all to life. As always, I've used my Copic markers to add all of the pretty Fall hues throughout. One of the sentiments from the Foxy Fall set was added to the upper left side of the panel, completing this happy card.
Stay crafty my friends!