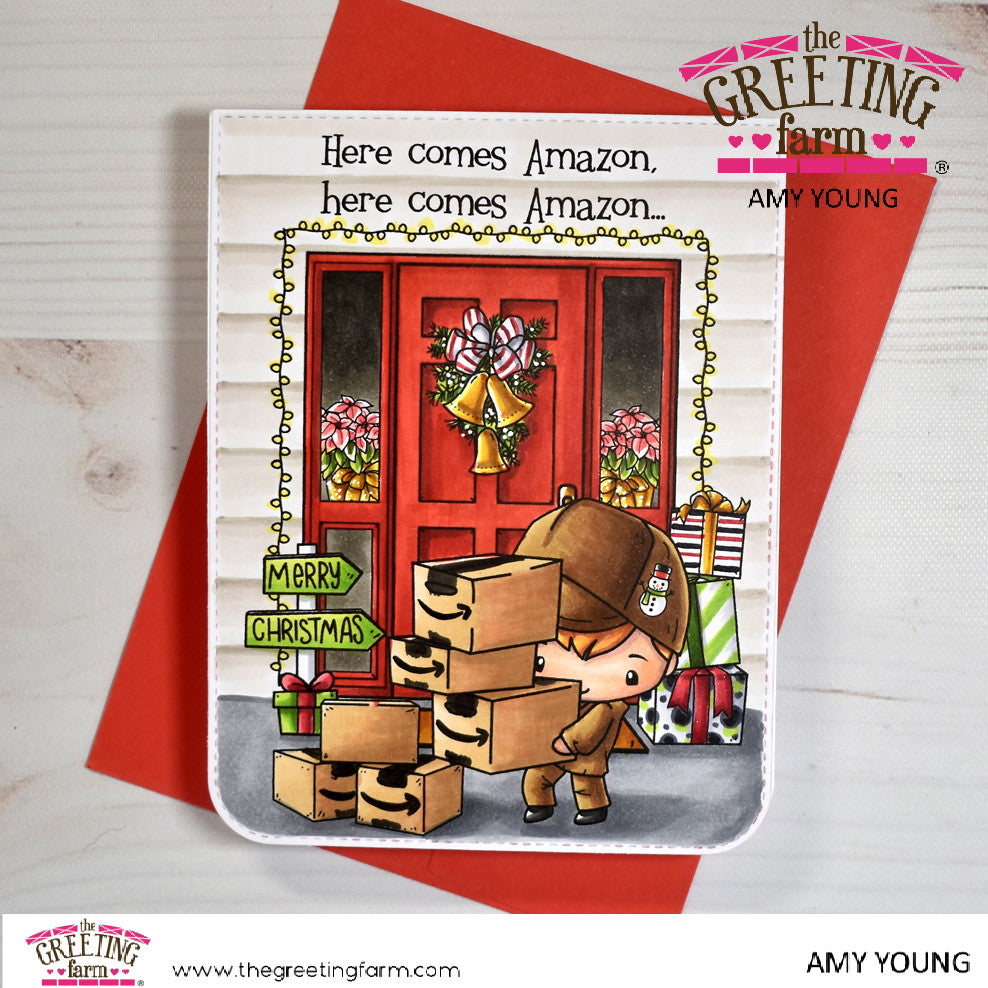 Here comes Amazon, here comes Amazon...
Hello fellow Farmers!
Amy here, with my last blog post of the year since the team takes December off. Once again I went to the awesome selection of digital stamps that can be found in the TGF store to create this all too familiar holiday scene. First I grabbed the cute Delivery Ian with his stack of packages and then I paired him with the Christmas Porch digi set. I went all out decorating the door and patio because I knew Mr Brown himself would be rockin' his traditional uniform which isn't very festive, though I did borrow the snowman from the Christmas Day digi set and sized it real small to look like a decorative pin on his hat. 

As I started to color the scene, again I went heavy on the traditional reds and greens throughout the background to contrast all of the browns on Ian and his packages.

And just look at all those packages, hopefully poor Ian doesn't have to go back to the truck for another load. Mama must have been up late on Amazon, giving ol' Santa Claus a run for his money. LOL!

Ok, thanks so much for stopping by and I hope the rest of 2022 is a crafty delight my friends!