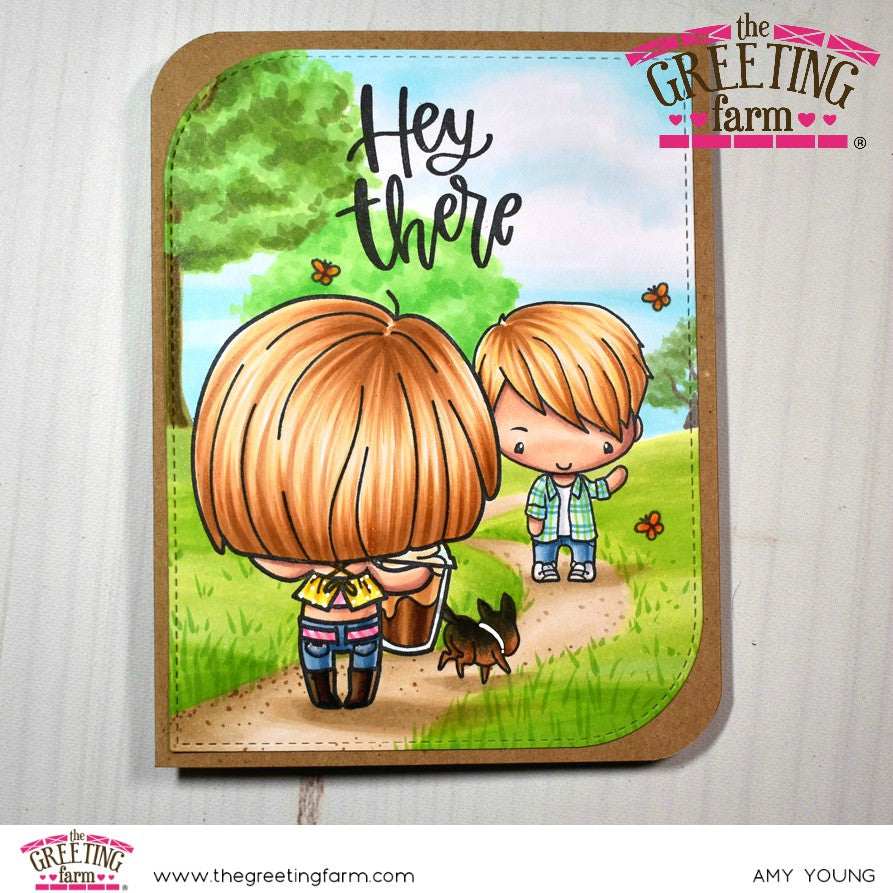 Hello friends of the Farm!
Amy here and since I used Coffee Anya FB and Cupcake Anya FB the last time I posted here on the blog I knew that Frappe-y Anya FB deserved her own day to shine. And the awesome news is that these Front and Back Anyas are available in the store right now! 
For this fun park scene I paired the back of Frappe-y Anya FB with one of the cuties from the Mini Remix Boys set and the pup from the Take a Hike set. By masking Anya and stamping Ian high and slightly behind her, I was able to play with perspective and make it look like the two are walking towards each other on a park path. His smaller size works because he appears to be further back in the distance as they catch sight of each other and give a wave. Who knows, maybe they are meeting for a first date. What kind of fun pairings can you think of using the new Front and Back stamps? :)

Thanks for stopping by and I hope you have a crafty weekend!