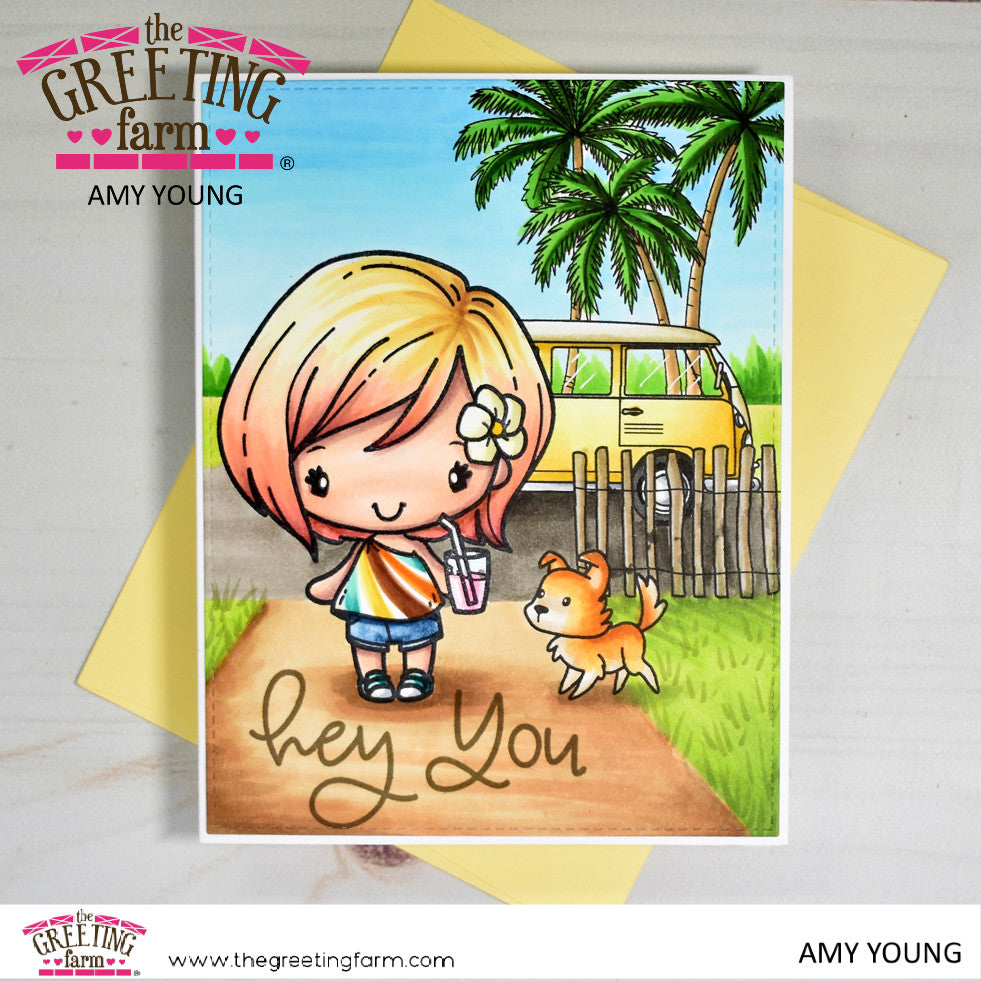 Hello fellow Farmers!
Amy here, and with this card I've finally made it through all of the stamps in the original Anya Combo kit... yeah! I tend to create cards for the current season so the first Anyas to get inked up were the ones dressed for cooler weather. As winter progressed into spring, short sleeves and dresses showed up more until all I had left was this sassy Anya with her halter top and shorts... talk about perfect timing! Now that the sun is out it is time for this Anya to shine.

To create a carefree spring break type of scene I went to the digital stamps section of the store and paired this cutie with some background images from the Beach digital stamp set. It looks like she drove her retro VW bus to this southerly spring break destination and brought her adorable pup from the Summer Dress Up set, along for the ride.

Once it was time to color, I wanted to reinforce this Anya's carefree vibes with an ombre colored dye job on that cute bobbed haircut of hers. Her VW bus also got a cheery yellow paint job to up the feeling of sun shining throughout this scene. To complete the card I used one of the great sentiments that are also included in the Anya Combo kit and stamped it in brown so it kinda blends in with the dirt path she is walking on. I guess next it will be time to move on to the Anya Combo Kit 2, I can't wait to see where this new batch of Anyas take us. ;)

 Stay crafty my friends!