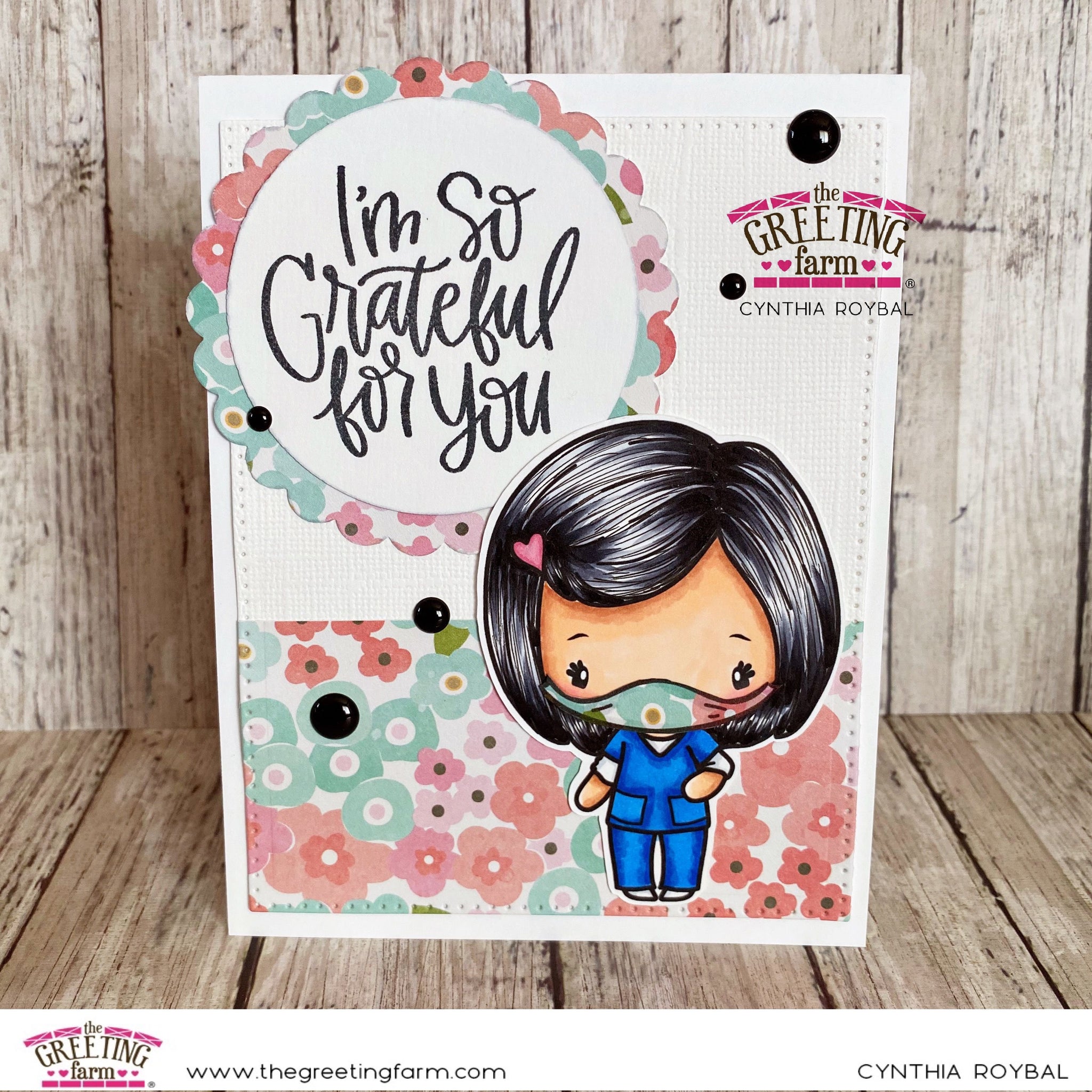 Hello, crafty friends! Cynthia here sharing a card today. I hope you have all been enjoying all the new digital stamps in the store! They are all perfect for our front liners and essential workers!
I created this card featuring our beloved frontliner, RN ANYA. This is perfect for all the nurses and caregivers in your life who have been working tirelessly to care for the sick. I colored her up with Copic Markers and used the mask freebie from the store for her face. I printed the mask straight onto patterned paper and pieced her on the digital image. I used the same patterned paper as a background and also utilized it to showcase the sentiment from the GRATEFUL FOR YOU set. 
Thanks for stopping by! Please take care and don't forget to share your creations in our FB Fan Page!