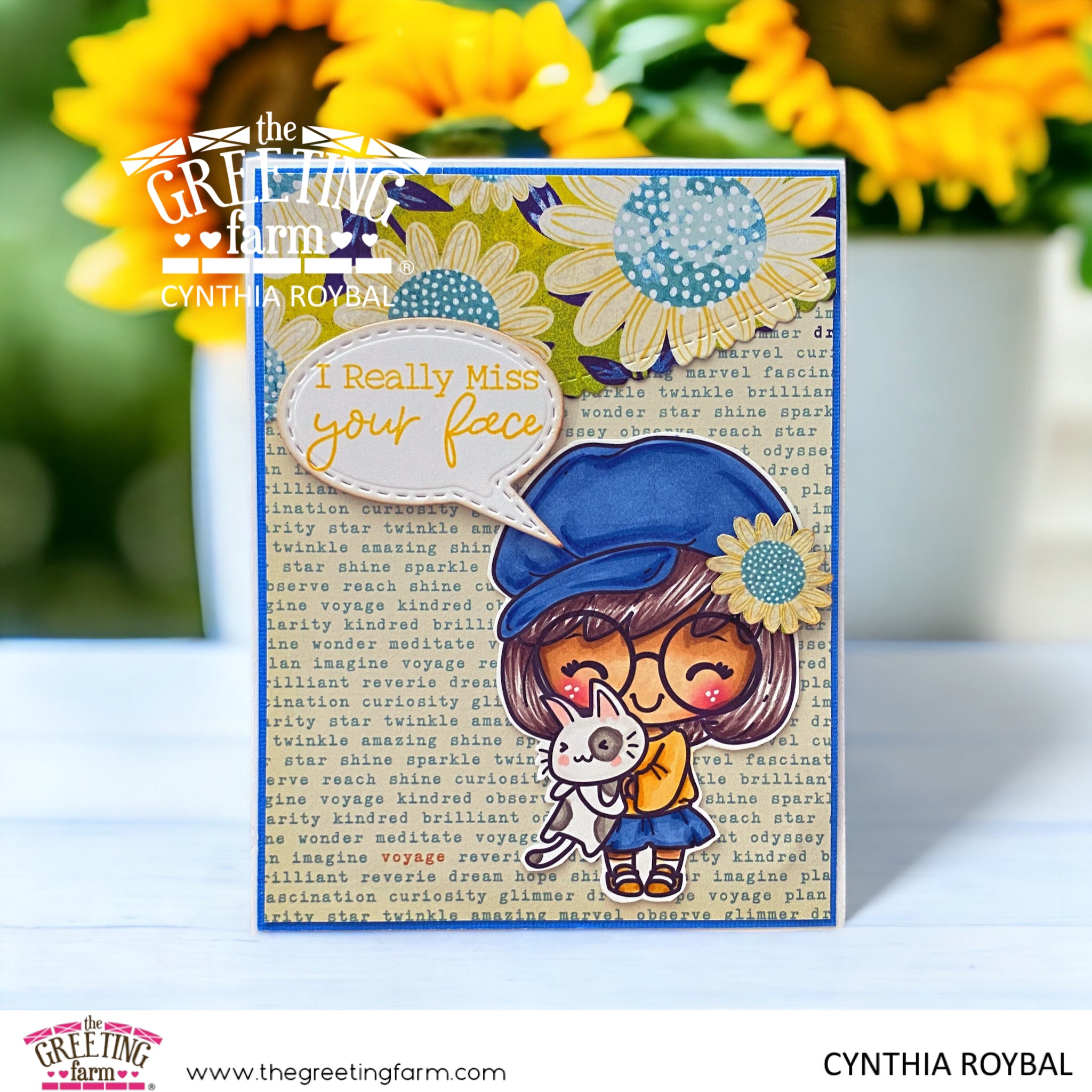 Hello, Farmers! Cynthia here sharing a bright, fun card using one of the digital sets in the store. I love Kitty Love Anya as she hugs and loves on her kitty. She is having a cute attack! I have cute attacks when I see my baby nieces and nephews and I want to chew on their cheeks. Chomp chomp chomp! :)
I wanted to use up cute patterned paper that I just used for a different project. I love the blues and yellows so I colored up Anya to match with Copic Markers.
I mixed and matched patterned papers, framed the card with blue cardstock and added a word bubble with a sentiment from A Little Message set. I trimmed one of the  little sunflowers and added it to her cap.
Thanks for stopping by!