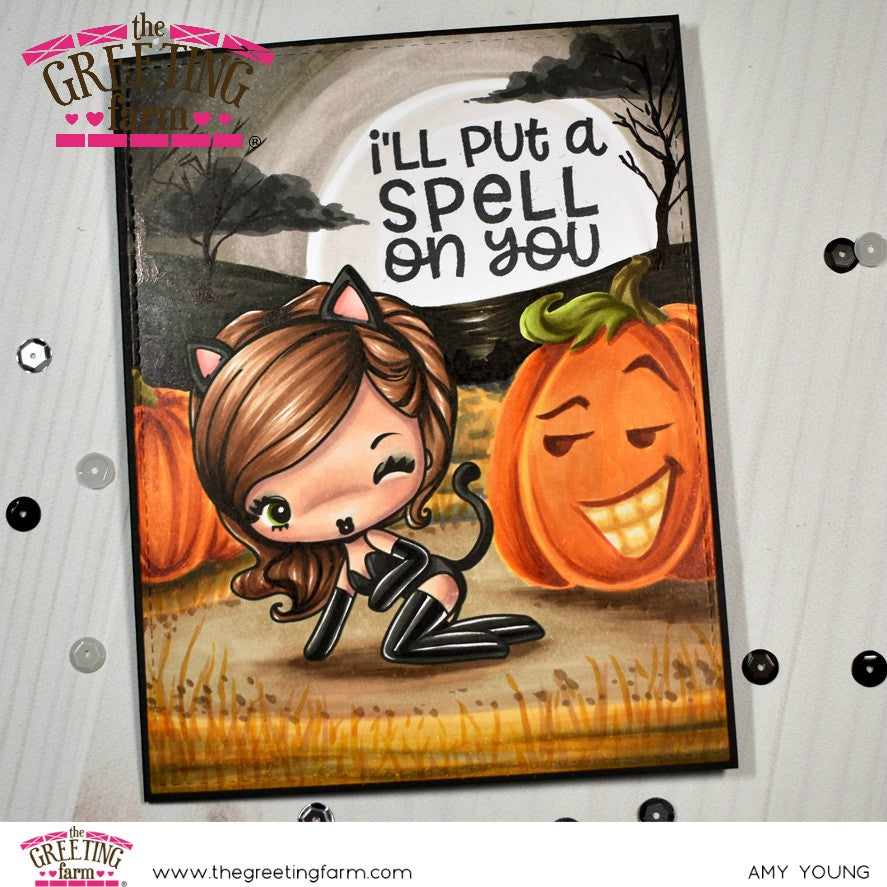 Hello friends of the Farm!
Amy here and considering that we are only one day away from Halloween, a day for candy, costumes and maybe even a bit of mischief, I thought it would be fun to grab a Cheeky for my card. I looked through my rubber stamps, then my clears and it wasn't until I scrolled through my digi collection that I found the Cheeky with just the right amount of sass that would work... Cheeky Kitty. I have to apologize right now because I was sure she was available in the TGF store but when I went to link for this post she wasn't there! Still, Cheeky Kitty looks to be puuurrrfectly prepared for some Halloween mischief... even that jack o'lantern I colored into the scene seems to agree. I couldn't stop hearing Joey's voice from Friends saying, "How you doin'?" as I worked on this scene, LOL!
Here's to wishing you all a spooktacular Halloween full of sweets and maybe even a silly scare or two.