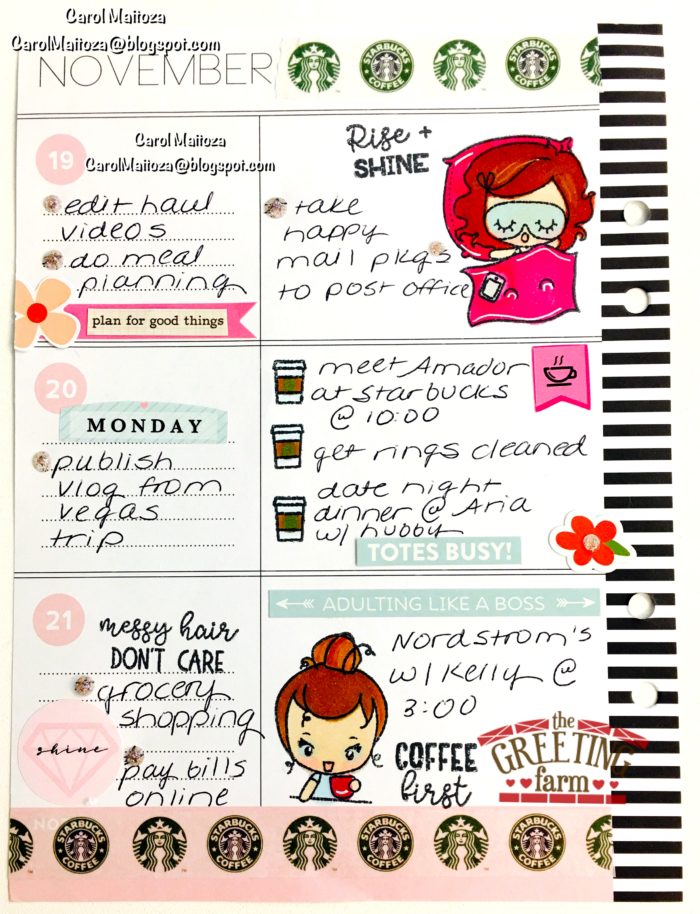 It's my last post for The Greeting Farm!
Hello everyone!
This is my very last post for The Greeting Farm! Please indulge me for a moment and let me say what an honor and privilege it was for me to serve a year term for The Greeting Farm! TGF has been one of my all time favorite stamp companies for YEARS so to be able to be on the DT was a dream. The other design team members were great to work with, along with the DT coordinators….they all literally rock! And Marie, thank you for making the cutest stamps ever and allowing me to be a part of it for 2017! I appreciate it more than you can ever know!
Now….today I want to show you some things I've made over the past month. As you know, November has been all about planner stamps so here is another planner page that I made using "Hello Gorgeous".
My next planner page was made using the stamp set called "Tiny Plans".
And that's a wrap! Thank you again to all of the supportive people who cheered me on throughout the year, and to The Greeting Farm! It's been a great ride!
All my best,
Carol Maitoza