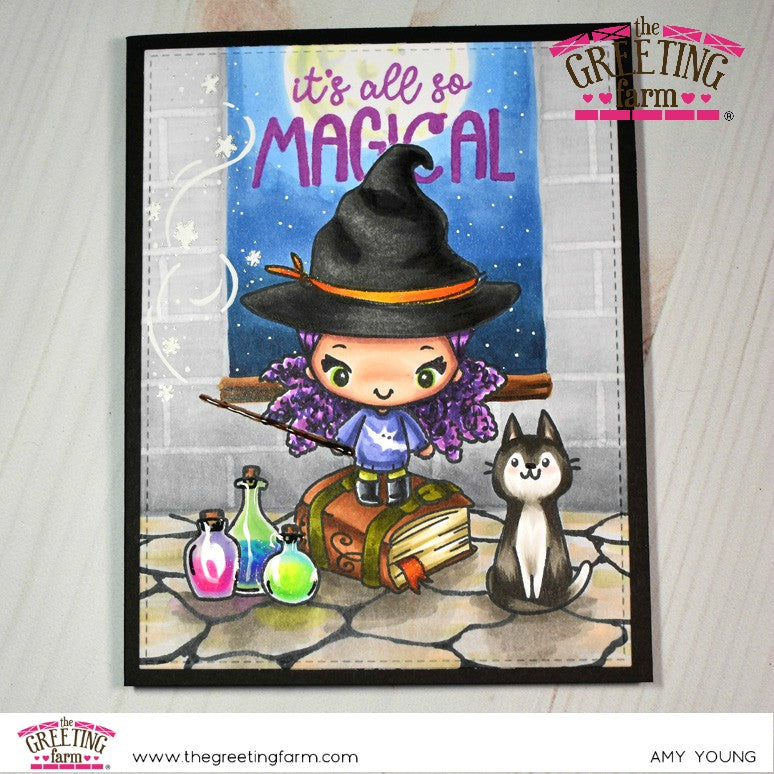 Hello friends of the Farm!
Amy here and I'm so excited to have gotten the brand new Spellbinding kit in the mail earlier this week and I couldn't wait to get it inky. The pre-orders are still shipping out and I've heard that there may even be a few extra kits in the TGF store once those all go out. But grab them quick because once they are gone they won't be restocked any time soon. I can't get over how spooky cute all of these little Beans are and the versatility of the set lets you easily create Halloween cards or cards inspired by our favorite boy wizard and his friends. For my first card using this new kit I decided to go with a Halloween card so I did a bunch of masking to put the hat on my adorable witch and to also place her on that hefty spell book. Of course she had to have her magic potions and her ever faithful familiar as well. From the look of things she has been quite busy practicing her spells. :)
Thanks so much for stopping by, have a crafty day!