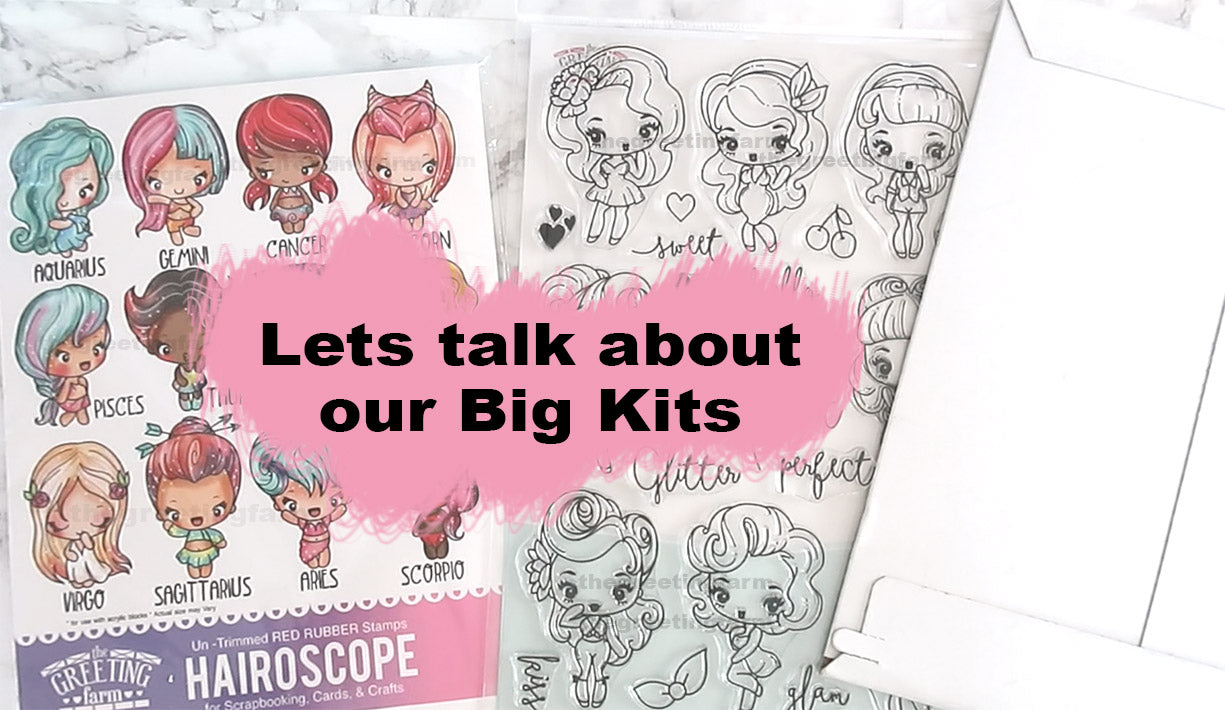 Let's talk about our Big Kits
Hi friends!  Happy Veteran's Day!  Today we are talking about our new Big Kits.  From red rubber to photopolymer stamps.  Why you should preorder these kits and how much they cost.  Join us on this quick video discussing some of the questions we get regarding our Big Kits.  Hopefully this video answers your question, but if we didn't, please feel free to ask in the comment section down below.  

You are also in luck, because we have two Big Kits in the store right now!  It is very rare for us to have them in stock!  AND the SPELLBINDING IS AVAILABLE NOW along with the CHEEKY GIRLY GIRL!  Please don't wait too long, because I know these will sell out!!!!
✩ ✩ ✩ ✩ ✩ ✩ ✩ ✩ ✩ ✩ ✩ ✩
Stamps in Video:
Cheeky Girly Girl
✩ ✩ ✩ ✩ ✩ ✩ ✩ ✩ ✩ ✩ ✩ ✩
The Greeting Farm
Facebook
Instagram
YouTube
✩ ✩ ✩ ✩ ✩ ✩ ✩ ✩ ✩ ✩ ✩ ✩
Music:  
Positive Happy by PeriTune https://soundcloud.com/sei_peridot Creative Commons — Attribution 3.0 Unported — CC BY 3.0 http://creativecommons.org/licenses/b... Music promoted by Audio Library https://youtu.be/TutcA4JPa7Q