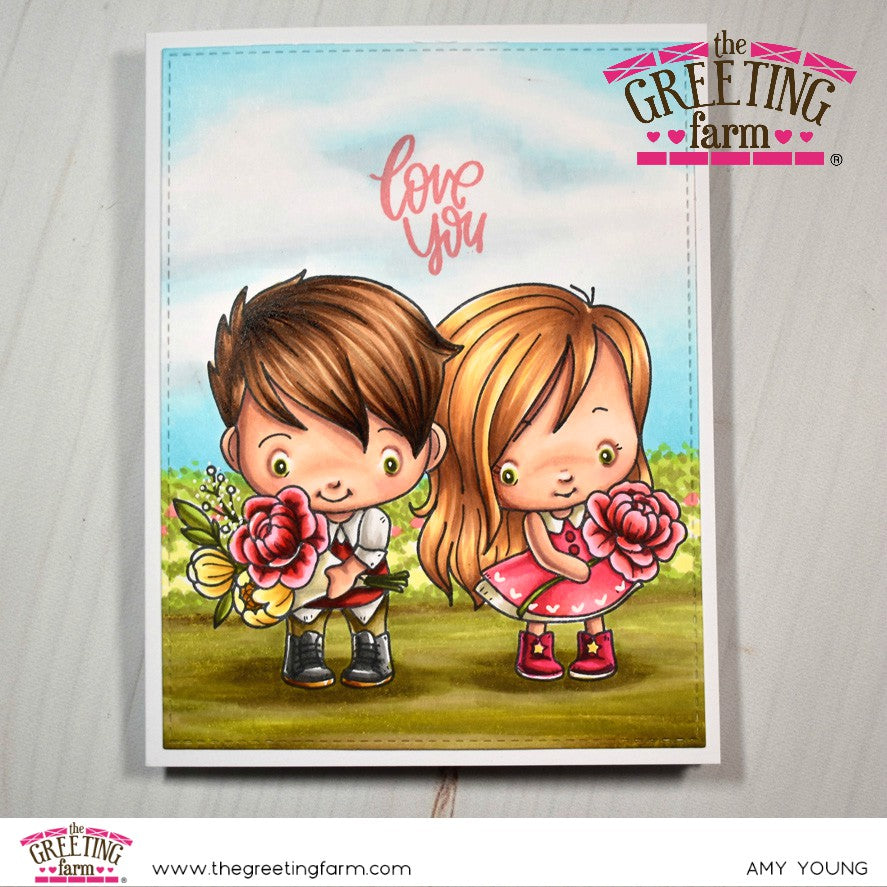 Hello friends of the Farm!
Amy here with my first TGF card of the new year. Now that the big holiday has come and gone I thought it would be fun to start getting ready for the next special day on the calendar... Valentine's Day. I have always seen the Oliver and Amelia from the big 10 Year Kit making for a super sweet Valentine so I finally inked them up and made it happen. These kiddos are always so cute and I enjoy watching them come to life as you add color to them. It makes me want to pull out my older O&A sets and give them another whirl too! Now when I made this card the 10 Year Kit was in stock in the TGF store but it looks like it was bought out during the recent sale. The sentiment is part of the new Lettered set though and a girl can never have enough pretty sentiments in her stamp collection. ;)

Here's to a very crafty and creative 2020 my friends!