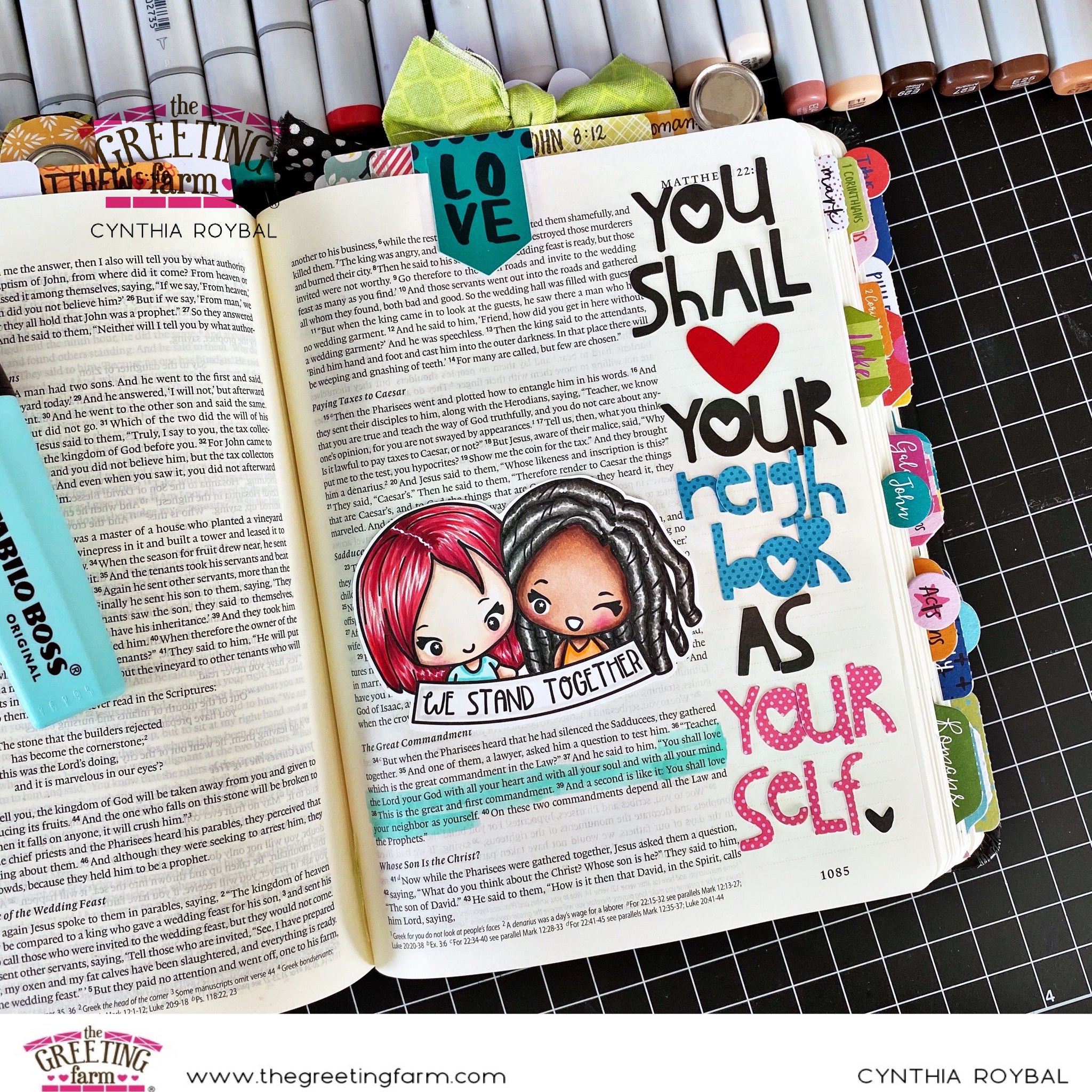 Hello, fellow Farmers! Cynthia here sharing a bible journaling page. It's been a while and it's about time. I  created this page using the store freebie called WE STAND TOGETHER. It's an image of love and acceptance and it brought me joy to be able to use it in my bible.
I colored this sweet image with Copic Markers. Two friends with different shades of the human rainbow.  I felt a little bit of peace coloring the duo, a sense of comfort in the world we live in today. 

Thank you for stopping by!