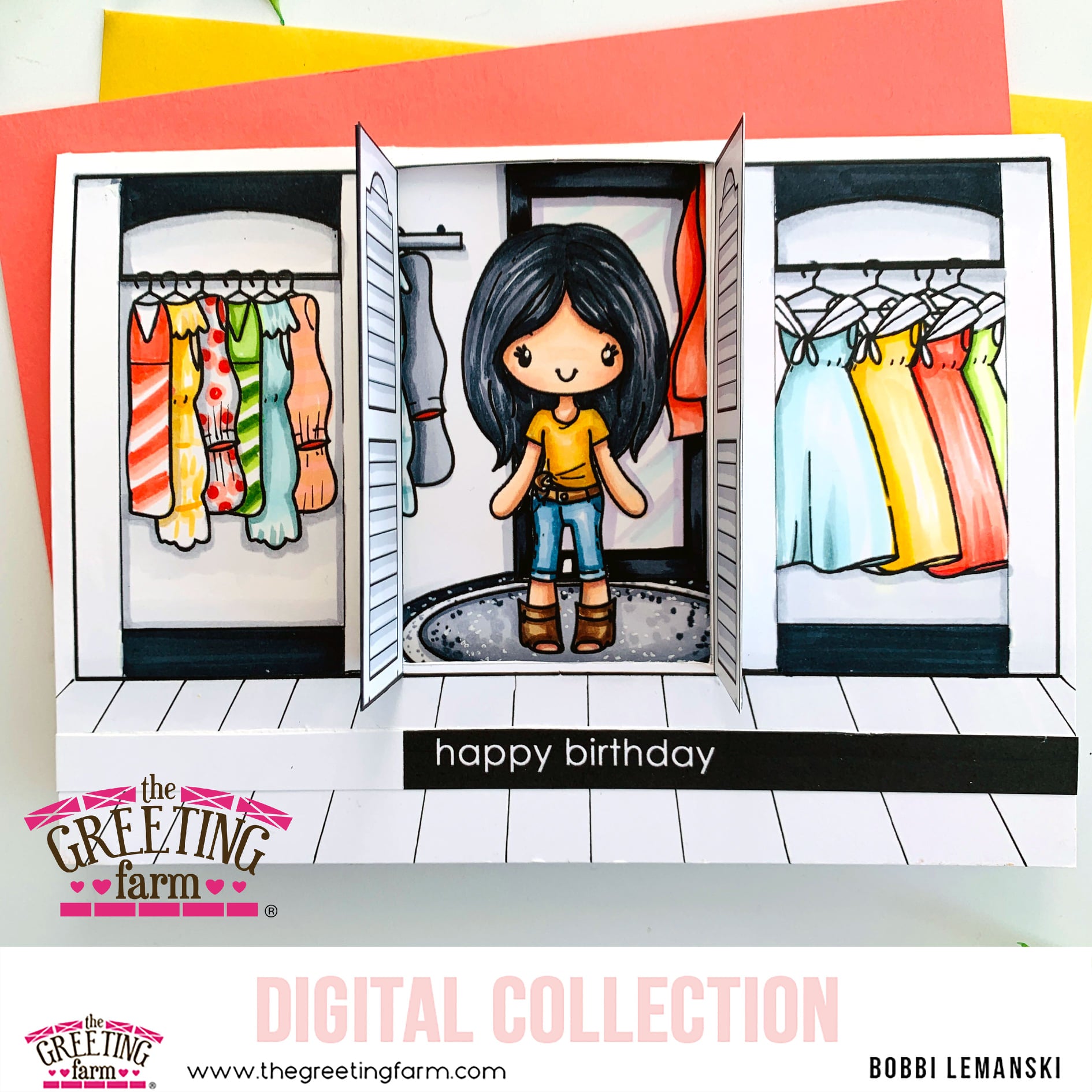 MARCH'S DIGITAL STAMPS available NOW!!!
Happy March! A new month means NEW DIGITALS! This month we've got Miss Anya in her bedroom rocking her fashion with her super cute clothes, accessories, and two different wardrobes (one partially open and one completely open). Who doesn't like playing dress-up?!?!? You could also use this wardrobe with all our Dress Up series!
Here's a look at the digital stamps...
Miss Anya Dress Up
Fashion Saying

Before I share the Team's work, we have a special guest with us. I'm super happy to have her here with us. Debuting her first TGF appearance, please welcome Lily. Lily is the daughter of our talented owner and artist Marie. She is Marie's oldest daughter, and we could not be excited to have her!

In Lily's project, she made her very own paper dolls. How clever! For those with kids at home.  What a  perfect project to do with your kids away from any electronic devices. Playing dress up and coloring the clothes the way you want is a great way to keep your little ones busy and creative.


 
Lily
Onto the Digital team; once again did an outstanding job.  I'm always in awe when I see their work.
Thank you for stopping by and checking out the new stamps! These digital stamps are available now at The Greeting Farm Store. Happy shopping, and please tag us so we could see what you create! Make sure to come back on the 6th to see more inspiration from the team using these sets! Have a great week!