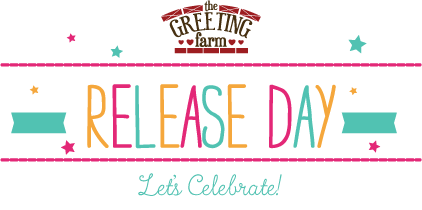 May New Release BLOG HOP!
It's the 15th, and the MAY Release is now available for purchase in The Greeting Farm Store. We are so excited to introduce dies back to the store and the 2 sets, HI/HELLO and THANK YOU, are sure to be a great addition to your collection. Many customers have asked for more big Anyas so we had to bring her back cuter than ever in our clear set called MISS ANYA CROP. Our 3rd set introduces a new character called MINKIE, and captures her in her daily life activities. Finally, we have POOL PARTY, and features my perfect summer activity....on an inner tube in a pool or lazy river!
T
o celebrate our release, we are having a short BLOG HOP!! You have until MAY 18th at 12pm CST/1pm EST to leave your comments on each Designer's Blog and The Greeting Farm Blog (letting us know you completed the hop). The winner wins this entire release!
**NOTE: Please use the same name on all the blogs when leaving a comment. Also, please do not pick the Anonymous option when leaving a comment (otherwise we won't be able to verify that it's you). Thank you!
This is a short hop, and definitely worth playing along! Of course, if you can't wait for the hop to be over, you can purchase these stamps HERE.
We will
have more cards featuring the new stamps from our Design Team Leaders on the18th so be sure to stop back by The Greeting Farm Blog to see more inspiration.