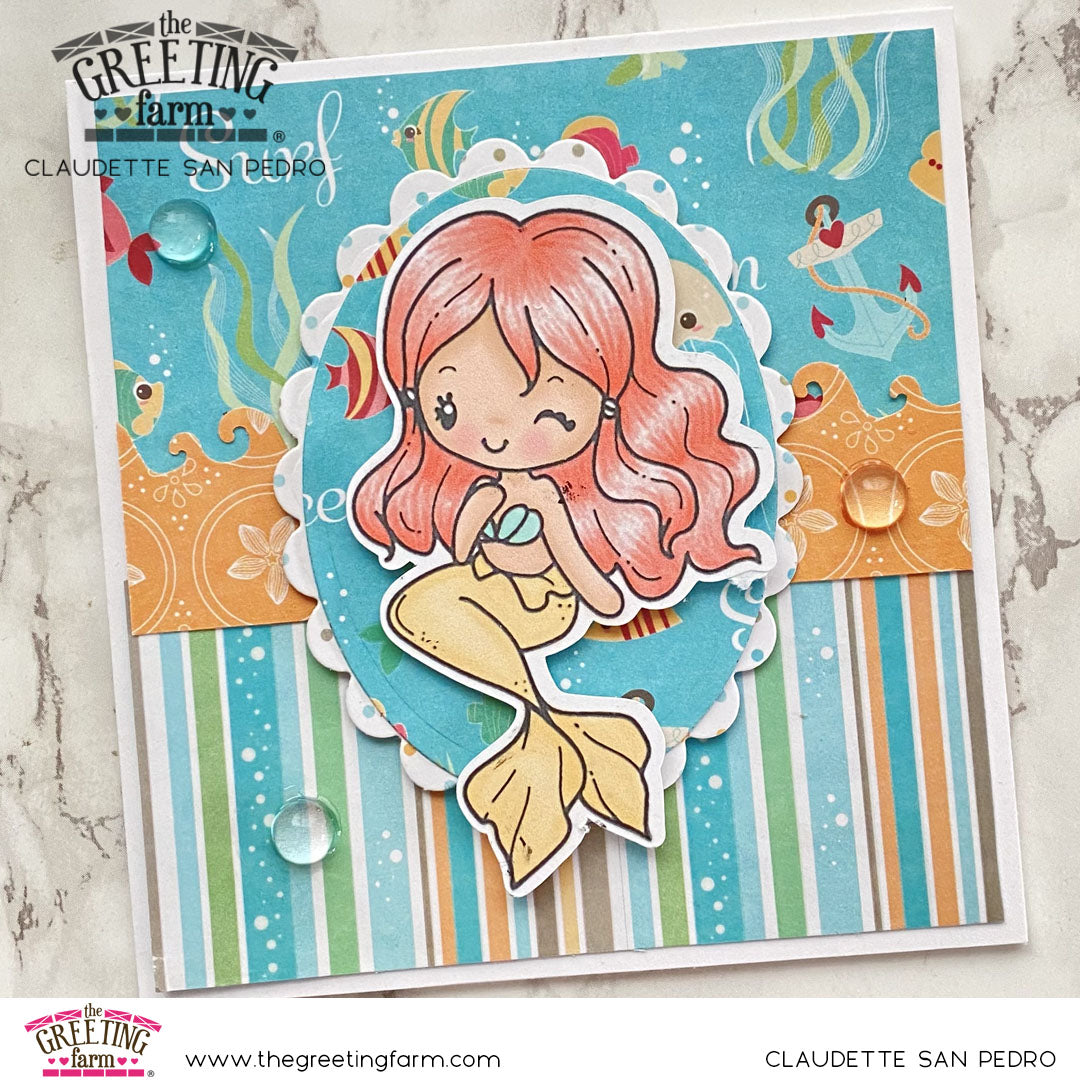 Mermaid Card and Winner of the #TGFMerMay2023 Challenge on IG
Hello, friends! Claudette here to share my Mermaid card that I hoped to make during MerMay month. I always have plans to participate, but I always end up super busy with other projects or videos. And as simple as this card is, let me tell you how much of a crafty slump I am in! I must have made ten cards, all of which did not look good! Ugh, this is why this post is up late. I hope I'm not the only one who gets into a crafty funk. It's super annoying. 😫

Anyhow, here's my card (FINALLY). I used some old Imaginicse paper that I have been hoarding for YEARS! It's time to use them, and it worked (IMHO) perfectly with one of the Mermaids from the Big Kit Mermaid Galore. FYI,  if ever you have no crafty mojo, try lifting one of your older cards; this is what I did with my card. 🤣
The winner of our IG Challenge is:


@MEENA_RN
Congratulations! Please email thegreetingfarm@gmail.com on the subject line:
 IG #TGFMerMay2023 Winner

Also, please include the email address (in the body of the email) you'd like Marie to send you your code for your $25 GC.

Thank you, everyone, for stopping by and participating in our little MerMay Challenge! Have a lovely week!