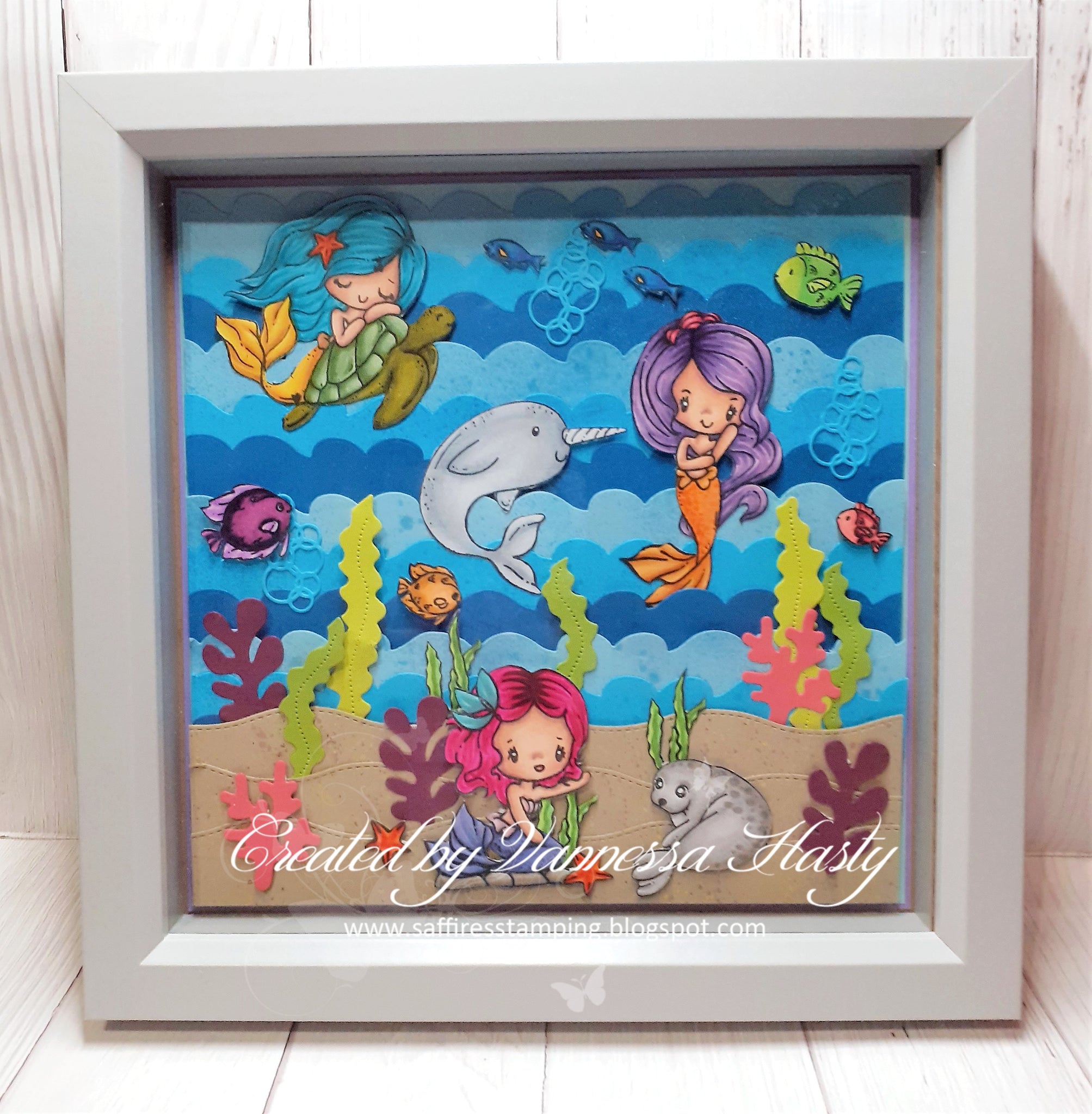 Mermaids Galore Box Frame with Guest Designer Vannessa Hasty!
Good afternoon Farmers and welcome to my second GDT post for The Greeting Farm. For my second project, I have used the amazing Mermaids Galore set, which is a ginormous stamp set, with so many different gorgeous mermaids, lots of their sea life friends, some fabulous mermaid/under the sea themed sentiments and lots of other little bits and pieces to add to your mermaid scenes. 
I have wanted to do another box frame since I did my Halloween one last year, and using this mermaid set was the perfect opportunity. I bought a bigger frame this time, so I could add more into my scene. 
I layered my wave die cuts in sets of three and spritzed them all with my mica mist spray for that touch of shimmer. Each layer is popped up on foam tape or pads with an extra layer of foam each time. All the mermaids, fish and most of the seaweed die cuts are popped up as well.
Hopefully you can see the popped up elements a bit more here. I didn't add a sentiment as I didn't feel it really needed one.
I had so much fun making this box frame and it's such a simple, but great way to show off a lot of stamps altogether! This gorgeous frame is going to go up in my bathroom once we decorate it as I want a mermaid/under the sea theme! 
Thank you for taking the time to look at my project today. You can read more about my box frame here on my blogpost.
Have a mermazing day!
Vannessa 

Blog: Saffire's Stamping
Instagram: @saffiresstamping